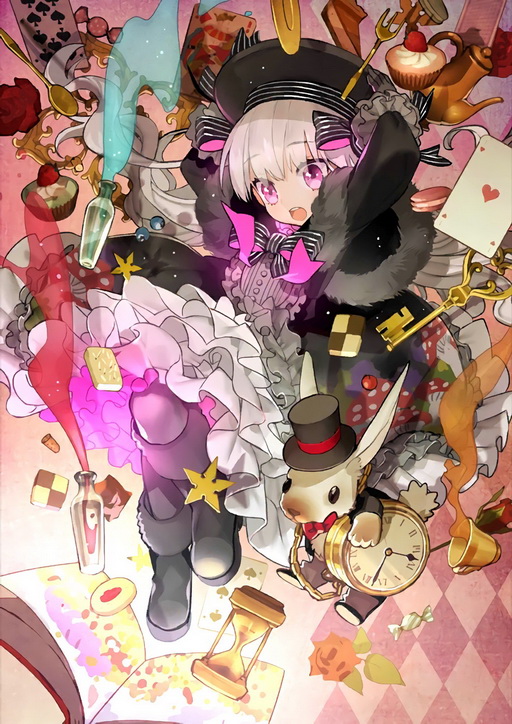 Nursery Rhyme (Alice)
Caster
4*
Debuts in Fate/Extra
Originates from A Weird Guy On A Boat Rambling At A Little Girl

Cards: Quick/Arts/Arts/Arts/Buster

ATK: 8629
HP: 11882

Skills
1. Self-Modification A: Increase own Critical Damage by 20%/50% for 3 turns, increase own Star Weight by 300%/600% for 3 turns. (Cooldown: 7/5 Turns)
2. Morph B: Increase own Defense by 30% for 1 turn, increase own Defense by 10%/30% for 3 turns, increase own Debuff Resist by 20%/40% for 3 turns. (Cooldown: 7/5 Turns) (Unlocks after 1st Ascension)
3. Once Upon A Time A: Increase own NP Gauge by 20%/40%, Heal self for 1000/2000 HP, Remove Debuffs from self. (Cooldown: 8/6 turns) (Unlocks after 3rd Ascension)

Noble Phantasm
Nursery Rhyme (Arts): Heavy Damage to all enemies. 60% Chance to decrease enemies' NP Charges by 1.
Decrease defense of all enemies by 20%. (Overcharge: Chance to reduce Charges inreases.)

PROS
+Decent HP and Attack for a 4* Caster
+Crit Damage is surprisingly high with Self-Modification up.
+Morph and Once Upon a Time make her very survivable.
+Between Arts Crits and Once Upon a Time, NP is spammable.
+NP's defense decrease helps her crits.
+A Crit-focused Caster is a unique role
+NP has an Interlude

CONS
-Damage without crits is mediocre to bad.
-Only one Quick card with mediocre Stargen means she needs ways to get her stars.
-Does little outside of critting and using her NP. No team support abilities, unlike most Casters.
-Only one Buster card means she's far removed from the upper echelons of crit damage.
-Arts + Crit Damage boosts are rare.

Overall Opinion: Hey Mimic Mimic
Nursery Has A Gimmick
But Few Teams Can Fit It
She Needs Help To Crit It
To Make Her Attacks Exhibit
Any Strengths.... ribbit?

Score: 7/10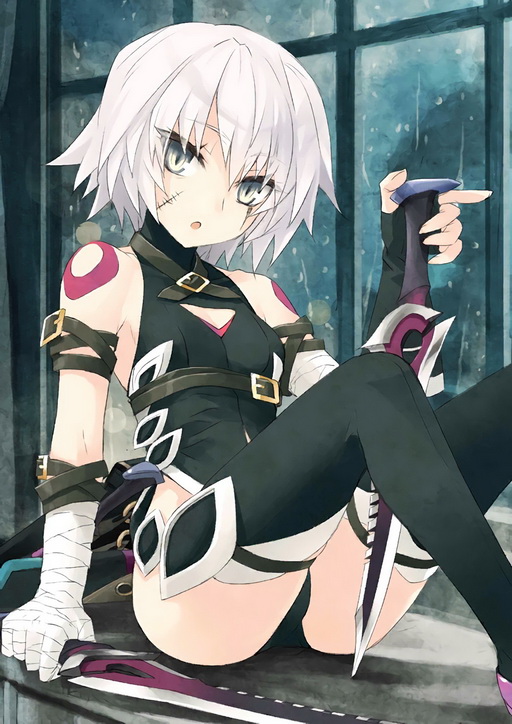 Jack the Ripper
Assassin
5*
Debuts in Fate/Apocrypha
Originates from 19th Century London

Cards: Quick/Quick/Quick/Arts/Buster

ATK: 11557
HP: 12696

Skills
1. Misty Night Murderer: Increase own Quick Card Performance by 30%/50% for 1 turn, apply Evade to self for 1 turn. (Cooldown: 8/6 Turns)
2. Information Erasure B: Remove Buffs from target enemy, Decrease target enemy's critical rate by 30% for 3 turns. (Cooldown: 7/5 Turns) (Unlocks after 1st Ascension)
3. Surgery E: Heal target ally for 500/2500 HP. (Cooldown: 6/4 turns) (Unlocks after 3rd Ascension)

Noble Phantasm
Maria The Ripper (Quick): Increases damage dealt to [Female] for 1 turn. Deals massive damage to one enemy that ignores defense. (Overcharge: Attack increase against [Female] becomes more effective.)

PROS
+Literally insane stargen, arts > quick > quick generates tons of NP
+One of the most damaging NPs in the game - a Quick-based single target NP with an interlude and a damage boost against one of the most common Traits in the game. There are only two or three frequently appearing [Male] Riders. +The boost isn't just to her NP, meaning she can NP > Quick > Quick and keep the damage boost for the rest of the chain.
+Removing enemy buffs is a unique feature. Not always useful, but there are certain challenge fights that she just breaks.
+Very strong Quick boost on her first skill
+Did I mention the stargen?
+High Attack for an Assassin

CONS
-Still an Assassin, so basic damage can be mediocre.
-Only one Arts card, so sometimes hard to get her NP gauge building up.
-Second and Third skills are situational and just plain weak, respectively.
-Wishes Quick supports were more common
-Winner of Most Likely To Inspire Derails three years running

Overall Opinion: Jack is the best Assassin in the game. Not when she gets added, shes just straight up the best Assassin in the game, forever. Her NP does absurd damage to anything female or rider shaped, and if you land it on a target that's both they're just straight up murked, no questions asked. Upwards of 300-400k with no construction required. She generates a ridiculous amount of stars and does decent damage with them on her own, and they help her build her NP, so she doesn't even need to be paired with a crit damage servant necessarily. Pretty much her only 'downsides' are her second and third skills, and her second skill is insanely useful a few times. And when you're this good, who needs a third skill?

Score: 9/10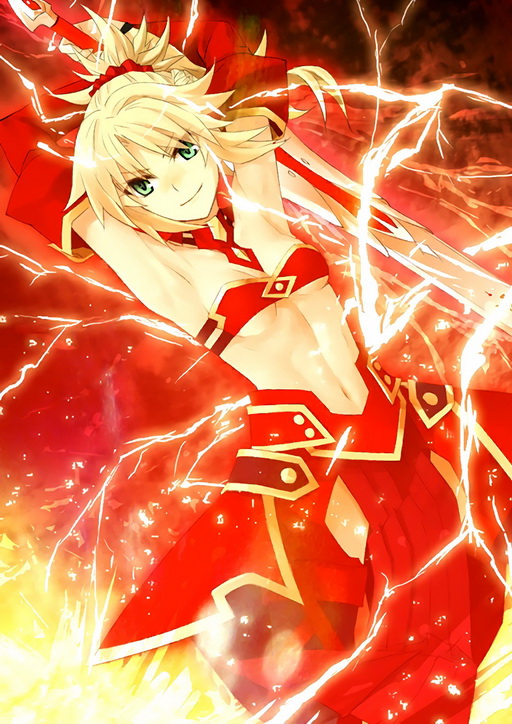 Sir Mordred
Saber
5*
Debuts in Fate/Apocrypha
Originates from Arthurian Myth

Cards: Quick/Arts/Arts/Buster/Buster

ATK: 11723
HP: 14680

Skills
1. Mana Burst A: Increase own Buster Card Performance by 30%/50% for 1 turn. (Cooldown: 7/5 Turns)
2. Intuition B: Generate 4/14 Critical Stars. (Cooldown: 7/5 Turns) (Unlocks after 1st Ascension)
3. Secret Pedigree A: Remove Debuffs from self, Increase own Defense by 30/50% for 1 turn, and gain 10%/30% NP Gauge. (Cooldown: 8/6 turns) (Unlocks after 3rd Ascension)

Noble Phantasm
Clarent Blood Arthur (Buster): Powerful Attack to all enemies, extra damage to [Arthur]. Gain 10% NP Gauge after use. (Overcharge: Extra Damage to [Arthur] and NP Gauge Generated increased)

PROS
+Decent Attack, Good HP.
+Cardset allows for both damage and NP Gain.
+NP Gain isn't terrible
+Third Skill piles a lot of okay effects into one button.
+First Skill is a strong damage boost if you can Buster Brave Chain with it.
+[Arthur] isn't common, but there are a lot of bosses with it.
+NP has an interlude

CONS
-Essentially just another Arturia variant
-Stargen is terrible
-Second Skill is useless.
-Can only Buster Brave Chain with NP
-Of all the [Arthur] traits in the game, only two belong to Lancers. To be fair, they are both final bosses of singularities.


Overall Opinion: Mordred is yet another generic AOE Buster Saber. On the scale of Saber Lily to Saber Alter, Mordred falls somewhere in the middle of the pack - way better than Lily, but about equal with Saber Alter, then made worse when you realize Saber Alter is a 4*, giving her more grail potential, making her cost less, and making her easier to roll. You could maybe even get her to NP2! Mordred isn't awful or anything, but 'generic' would be the word I'd use. The [Arthur] bonus damage is a nice gimmick, but it's even more situational than Siegfried's Dragon damage. Then again, Mordred at least doesn't waste a skill slot on it. Instead, Mordred wastes a skill slot on Intuition. Yay...?

Score: 6/10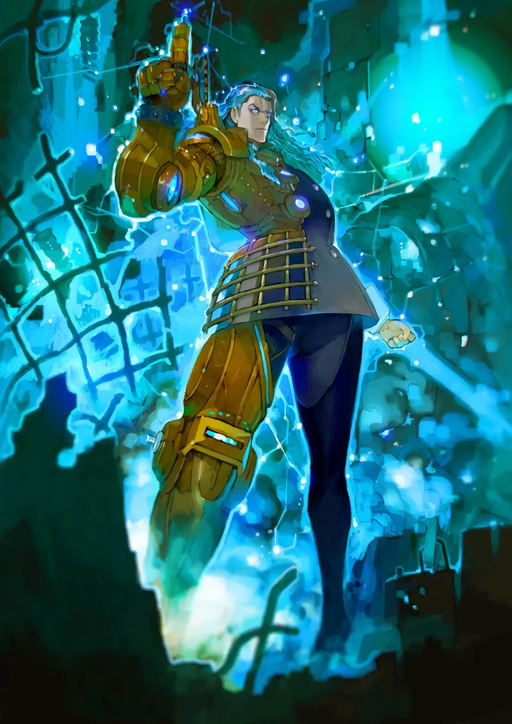 Nikola Tesla
Archer
5*
Debuts in Fate/Grand Order
Originates from 19th century Croatia and America

Cards: Quick/Arts/Arts/Buster/Buster

ATK: 11781
HP: 13825

Skills
1. Galvanization A: Increase own NP Gain by 30%/50% for 3 turns. (Cooldown: 7/5 Turns)
2. Natural Intelligence A: 80% Chance to Increase own Defense by 20%/30% for 3 turns, 80% Chance to increase own NP Strength by 20%/30% for 1 turn, apply a 1-time guts for 3 turns. (Cooldown: 7/5 Turns) (Unlocks after 1st Ascension)
3. Pioneer of the Stars EX: Increase own NP Gauge by 30%/50%, apply Invincible Pierce to self for 3 turns, generate 10 Critical Stars. (Cooldown: 8/6 turns) (Unlocks after 3rd Ascension)

Noble Phantasm
System Keuranos (Buster): Heavy damage to all enemies. Extra Damage to [Sky] and [Earth] enemies. 30% chance to inflict Stun. Decrease own HP by 500. (Overcharge: Extra Damage increased)

PROS
+Decent Attack, Good HP.
+Cardset allows for both damage and NP Gain.
+NP Gain isn't terrible, and his skills are all built around making his NP better and giving him it more quickly
+Second Skill has a lot of effects, especially after his Strengthening, which gives it a small guaranteed attack boost.
+[Sky and Earth] are inherent elements, a very undermentioned part of FGO. Basically every servant has an element, and elements beat and are weak to each other in a circle, though the effects are very minor. Since every servant has an element, his boost hits a lot.
+First and Second skills have lowish cooldowns, his Second especially for what it does
+NP has an interlude

CONS
-Second Skill is pure RNG
-Terrible Stargen
-He's made up of ton of fiddly little effects, which means he lacks any real dedicated purpose outside of spamming his NP
-Can only Buster Brave Chain with NP
-He's dedicated to spamming a multi-target NP, putting him below Servants like him with a single-target NP when it comes to bosses.
-The demerit on his NP is totally random. Mostly harmless, but still, what?



Overall Opinion: Tesla is a bit better at his job than Mordred, mostly due to how dedicated he is to tossing out his NP whenever possible, but he still isn't amazing. It's not really that he has any one crippling flaw, he's just a bunch of mediocre effects slapped together with only a vague theme of 'hit the NP button' holding them together. Compare him to someone like Medea, or later Archer Arturia, and you see why he isn't even particularly great in that field. However, his damage is alright and he gets to the point of his whole kit faster than some people we can name.

Score: 6.5/10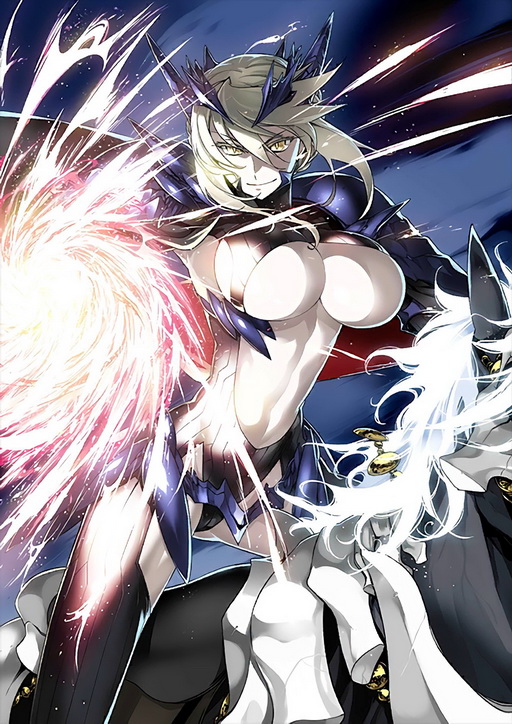 Artoria Pendragon (Lancer) (Alter)
Lancer
4*
Debuts in Fate/Grand Order
Originates from Arthurian Myth

Cards: Quick/Quick/Arts/Buster/Buster

ATK: 9968
HP: 11761

Skills
1. Mana Burst A+: Increase own Buster Card Performance by 35%/55% for 1 turn. (Cooldown: 7/5 Turns)
2. Blessing the World's End: Increase own Star Weight by 500%/1000% for 1 turn, increase own Critical Damage by 30%/50% for 1 turn generate 5/10 Critical Stars. (Cooldown: 7/5 Turns) (Unlocks after 1st Ascension)
3. Charisma E-: Increase attack of all allies by 6%/12%. (Cooldown: 7/5 turns) (Unlocks after 3rd Ascension)

Noble Phantasm
Rhongomyniad (Buster): Heavy damage to all enemies. 60% chance to inflict NP seal for 1 turn. Inflict a 500 damage Curse for 5 turns. (Overcharge: Curse Damage increased)

PROS
+Highest Attack of all 4* Lancers, only a few hundred short of the lowend 5* Lancers.
+Surprisingly, also boasts high HP
+Cardset allows for both damage and Stargen.
+Has a non-terrible variant of Instinct
+Incredibly strong Buster Boost
+Crits very hard for a servant that's only half built around it
+Can Buster Brave Chain with NP
+NP has an Interlude
+Cool Armor in her first sprite

CONS
-Stargen is mediocre, even with two Quick cards
-NP Gain is bad
-Needs stars from others to really crit
-Crit boosts only last for 1 turn
-Curse is worthless, NP Seal is situational
-Charisma is generic and weak


Overall Opinion: Do you like AOE Buster Servants? Then you'll fucking love London. Lancer Alter is honestly probably the best of the lot, because she at least has something she does besides her NP. Combine that with her rarity, great stats for said rarity, and a boost that makes her NP hit pretty hard for what it is, and you have a decent servant. If her boosts lasted as long as Nursery Rhyme's, she'd be a whole lot better, but as it stands she's still pretty good.

Score: 7.5/10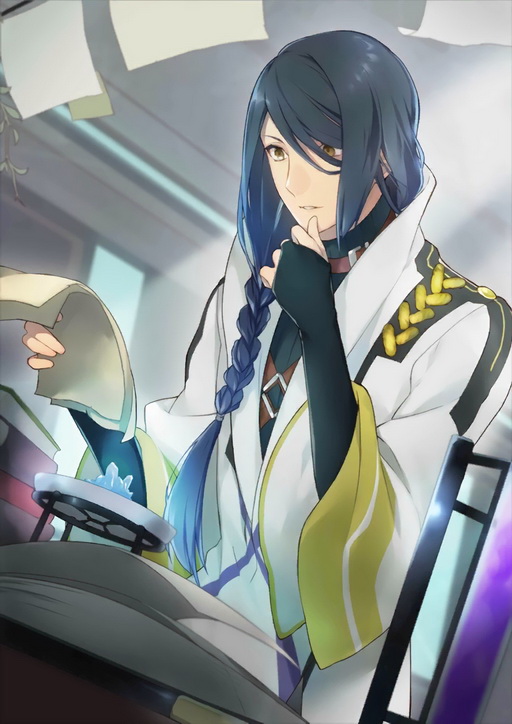 Paracelsus Van Hohenheim
Caster
3*
Debuts in Fate/Prototype Fragments
Originates from the German Renaissance

Cards: Quick/Arts/Arts/Arts/Buster

ATK: 6711
HP: 9506

Skills
1. Rapid Casting A: Increase own NP Gauge by 55%/80%. (Cooldown: 8/6 Turns)
2. Elementalist A: Increase Arts Performance of all allies by 10%/20% for 3 turns. (Cooldown: 9/7 Turns) (Unlocks after 1st Ascension)
3. Philosopher's Stone A: Apply a 1-time Guts to targeted ally for 3 turns. (Cooldown: 10/8 turns) (Unlocks after 3rd Ascension)

Noble Phantasm
Sword of Paracelsus (Arts): Light damage to all enemies, decrease enemy attack by 10%. (Overcharge: Further decrease enemy attack)

PROS
+Giving people guts is cool and unique
+Decent HP for his rarity
+At least has an arts NP so arts boosts are completely good on him
+Second skill increases party's NP gain in a roundabout way

CONS
-Attack stat is garbo
-Especially since he's a Caster
-When your NP damage is being described as 'Light,' you know you're in for a fun time
-Obviously terrible stargen and damage
-Giving others guts is only useful sometimes, and the somewhat short duration and long cooldown can make timing awkward


Overall Opinion: Paracelsus is mostly noteworthy for his almost uniquely useless NP and his actually unique and useful ability to give other characters guts. Only two other characters can do this, and one has it on a NP. And the other won't be released until years down the line. The application with Arash should be obvious, but it can also be used to circumvent certain challenge boss gimmicks, or just stall forever if he's paired with Tamamo and a decent healer. However, outside of his third skill he's basically contributing absolutely nothing, so he's an extremely situational servant. He has certain uses in stall teams or in some fresh meme gimmicks, but otherwise he's outclassed by such high-powered worldbeaters as Mephistopheles. Also, Halloween Liz. Remember her? Yeah.

Score: 2/10 usually, 5/10 if you find some usecase for his third skill. So, uh, 3.5/10?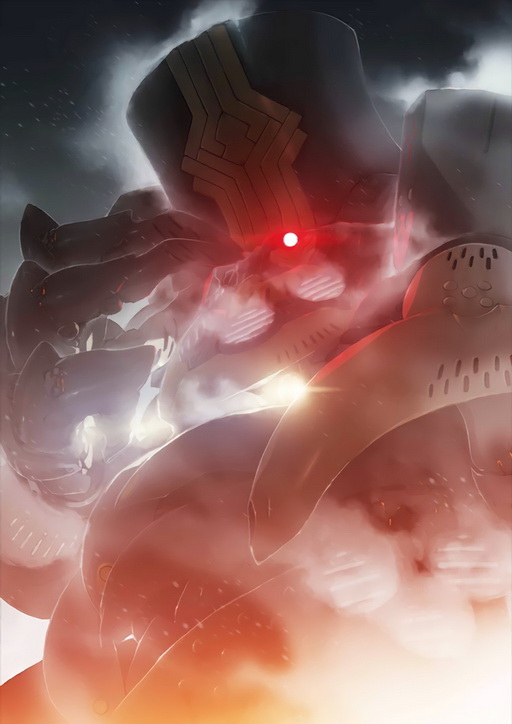 Charles Babbage
Caster
3*
Debuts in Fate/Grand Order
Originates from 19th Century London

Cards: Quick/Arts/Arts/Buster/Buster

ATK: 5996
HP: 10887

Skills
1. Single Minded C: Increase own NP Gain by 20%/30% for 3 turns, increase own Star Weight by 500%/1000% for 1 turn. (Cooldown: 8/6 Turns)
2. Mechanical Armor EX: Increase own attack by 15%/25% for 1 turn, apply Invincible to self for 1 turn.
(Cooldown: 7/5 Turns) (Unlocks after 1st Ascension)
3. Overload D: Increase own NP Strength by 15%/25% for 1 turn, inflict a 300 damage burn to self for 5 turns. (Cooldown: 7/5 turns) (Unlocks after 3rd Ascension)

Noble Phantasm
World of Steam (Buster): Strong damage to all enemies, decrease enemy defense by 10%. (Overcharge: Further decrease enemy defense)

PROS
+Uh
+Insane HP for his rarity
+Can Buster Brave Chain?
+Hm.
+NP has an interlude?
+A fairly low cooldown invuln.

CONS
-Literally the lowest attack in the game, only beats the bronze Casters due to having more levels than them - if they're at the same level, he loses out to them.
-Due to this, all his attack buffs trying to boost his Buster Brave Chain damage basically exist to try and make him do half the damage of, like, Halloween Liz
-Obviously terrible stargen and damage
-Incredibly Slow Animations
-Even manages to have bad NP Gain outside of his first skill
-Why does he burn himself



Overall Opinion: Is using Halloween Liz to cliche for you? Do you want a guy who does basically the same thing but at half the efficiency? Do you love watching an old robot waddle up to a skeleton to do a lame whacking animation? Do you like his sprite glitching out to the point the other party members are stuck inside his sword? Then you'll love Babbage!

For real, he's not the worst Servant in the game, but he's up there. There's just no ideal scenario for him, and even using him just to nuke Assassin nodes is something Shakespeare or any of the random 3* casters can do just as well. He won't die, probably, but that doesn't mean much when he isn't contributing anything.

Score: 3/10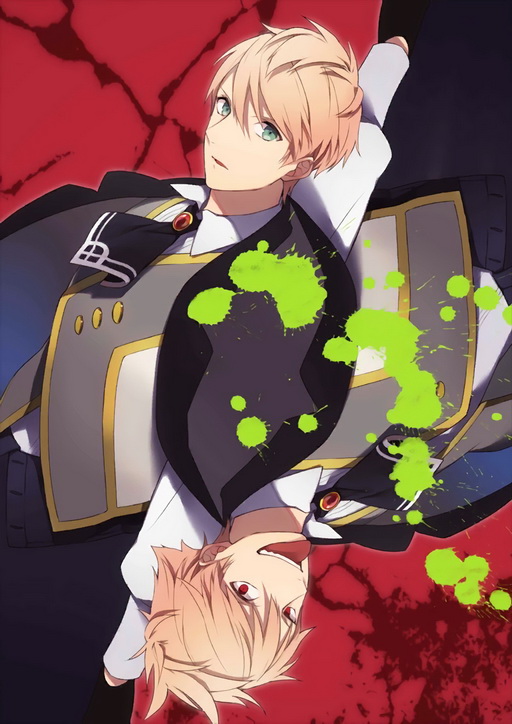 Dr. Henry Jekyll
Assassin
3*
Debuts in Fate/Prototype Fragments
Originates from The Strange Case of Dr. Jekyll and Mr. Hyde

Cards: Quick/Quick/Arts/Buster/Buster

ATK: 6320
HP: 9675

Skills
1. Monstrous Strength C: Increase own attack by 5%/15% for 3 turns. If Hyde, further increase attack by 15%/35% for 3 turns. (Cooldown: 7/5 Turns)
2. Voice of Panic B: 15%/25% chance to inflict stun on target enemy. If Hyde, 95%/145% chance to inflict stun on target enemy. (Cooldown: 8/6 Turns) (Unlocks after 1st Ascension)
3. Self-Modification D: Increase own Critical Strength by 5%/15% for 3 turns. If Hyde, further increase Critical Strength by 25%/35% for 3 turns. (Cooldown: 7/5 turns) (Unlocks after 3rd Ascension)

Noble Phantasm
Dangerous Game (Buster): Transform into Hyde for rest of battle. Class becomes Berserker for rest of battle. Increase Buster performance by 20% (40% after interlude) for rest of battle. Restore HP to full. Increase maximum HP by 2000/5000 based on NP level. (Overcharge: Further increase Buster Performance)

PROS
+Between his attack boosts and NP, can achieve pretty high damage for his rarity
+Good HP for his rarity
+A fairly low cooldown stun with a high rate of effectiveness when Hyde
+Boosts from NP are permanent
+Very high HP after transformation, especially for his rarity

CONS
-Low base attack, though this is fixed when he transforms
-Completely lacks an NP once transformed into Hyde. He cannot use Dangerous Game again for additional boosts, nor does he gain any sort of offensive NP after transformation. He just doesn't have an NP.
-Requires tons of setups, preferably some way to get him to at least 200% gauge for a better Buster boost.
-NP Gain is terrible
-Can only Buster Brave Chain once per fight, with his NP.
-Stargen is fairly low for having two Quick cards and being an 'assassin'
-Almost useless in Jekyll mode.

Overall Opinion: Jekyll and Hyde are basically a ton of work with the end result of a Berserker that hits maybe slightly harder than Lu Bu on a good day, and has a bit more HP than him. Which isn't bad, because Lu Bu's a good 3* Berserker, but the issue there is that Lu Bu has an NP. And can just start hitting stuff without having to have half the battle dedicated to his transformation like the part of DBZ where Goku goes Super Saiyan 3. Only instead of kicking Buu's ass he just whacks stuff upside the head. Also, Lu Bu has three Buster cards, Hyde has 2. And his entire reason for existing is a buster Boost.

It's an incredibly interesting gimmick, but it's just executed so half-heartedly. Honestly, if he just had an NP in Hyde mode, he'd probably be worth it. As it stands, you're better off using one of the 3* Berserkers. You can grail him to be original, though. He honestly is better than some people give him credit for. Those people are calling him the worst Servant in the game, though, so that isn't saying much. What is it with London and bad 3*s?

Incidentally, I had nowhere else to put this, but when transforming into Hyde his base stats actually change slightly, mostly to give him more attack, but also to give him Mad Enhancement instead of Presence Concealment. Just think of it as an additional attack and Buster boost, since its not like he was generating much stars before.

Score: 4.5/10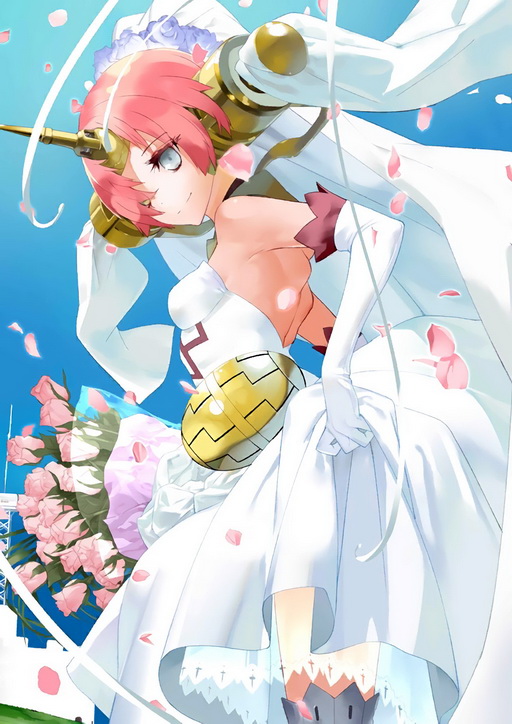 Frankenstein's Monster
Berserker
4*
Debuts in Fate/Apocrypha
Originates from Frankenstein; or, The Modern Prometheus

Cards: Quick/Arts/Buster/Buster/Buster

ATK: 9411
HP: 10687

Skills
1. Galvanism B: Increase own NP Gain by 25%/45% for 3 turns. (Cooldown: 7/5 Turns)
2. Grief of a Hollow Lifeform: 60% chance to inflict stun on target enemy. Decrease own defense by 20%. (Cooldown: 8/6 Turns) (Unlocks after 1st Ascension)
3. Overload C: Increase own NP Strength by 20%/30% for 1 turn. Inflint a 300 damage burn to self for 5 turns. (Cooldown: 7/5 turns) (Unlocks after 3rd Ascension)

Noble Phantasm
Blasted Tree (Quick): Powerful attack to all enemies. Stun self for 2 turns. Decrease enemy critical hit rate by 10%. (Overcharge: Further decrease enemy critical hit rate.)

PROS
+Decent NP Gain for only having one arts card, thanks to Galvanize.
+Good NP damage due to Overload
+Okay stun
+Decent stats
+Standard Berserker cardset means she can Buster Brave Chain all on her own

CONS
-NP is quick for some godforsaken reason.
-Why is it quick.
-NP Gain still isnt GREAT.
-Stuns self for two turns to use what is a fairly generic AOE NP. Why.
-Why is it quick.
-Has no way to take advantage of her inexplicably Quick NP.
-Lowers own defense, a nasty habit for a Berserker.
-Isn't very strong.
-Has no self-attack boosts.

Overall Opinion: Imagine Lancelot, only if he made no sense and stunned himself for two turns. Congratulations! To be fair, she isn't terrible, but also, like, why.

Score: 5/10