Chapter 5: 4/11: Blazing Indigo
This update covers Part 4 of the original LP.
Music:
Suspicion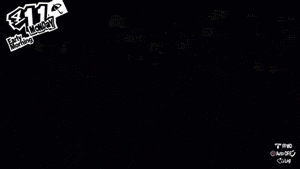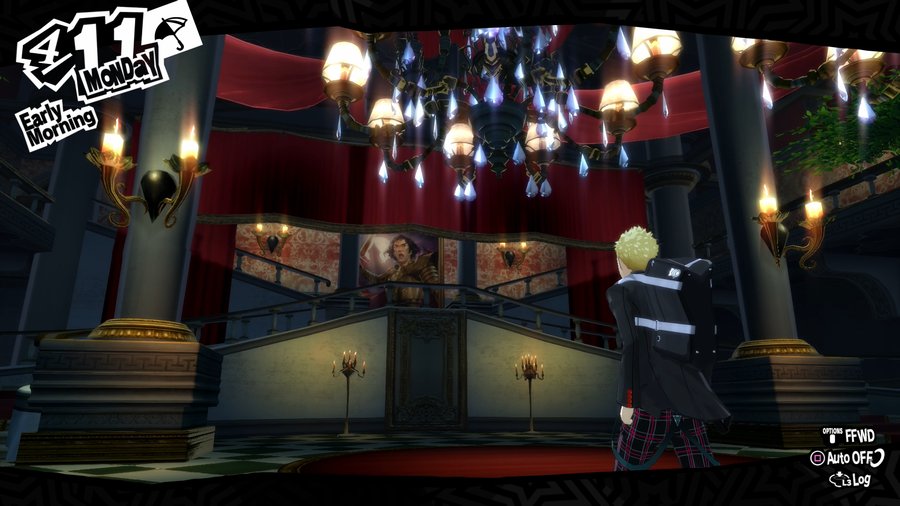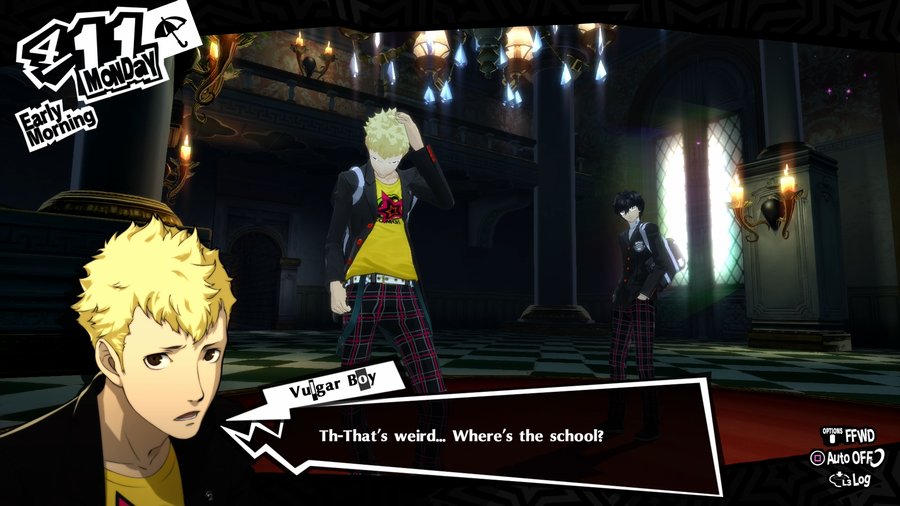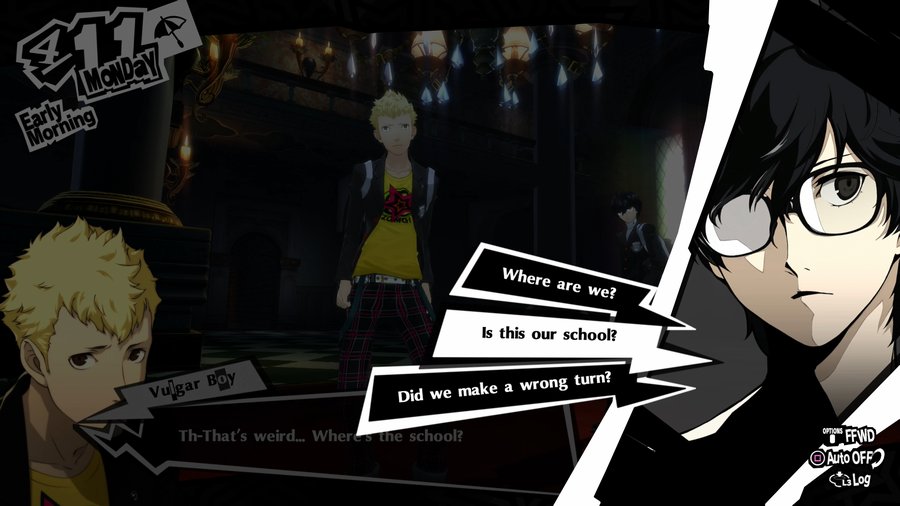 Maaku. Buddy.



It should be… it said "Shujin" on the gate… What's goin' on here?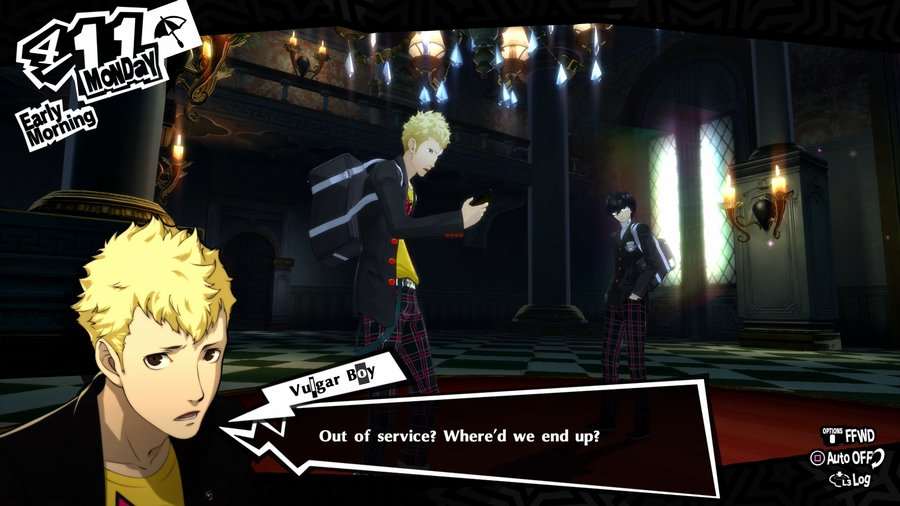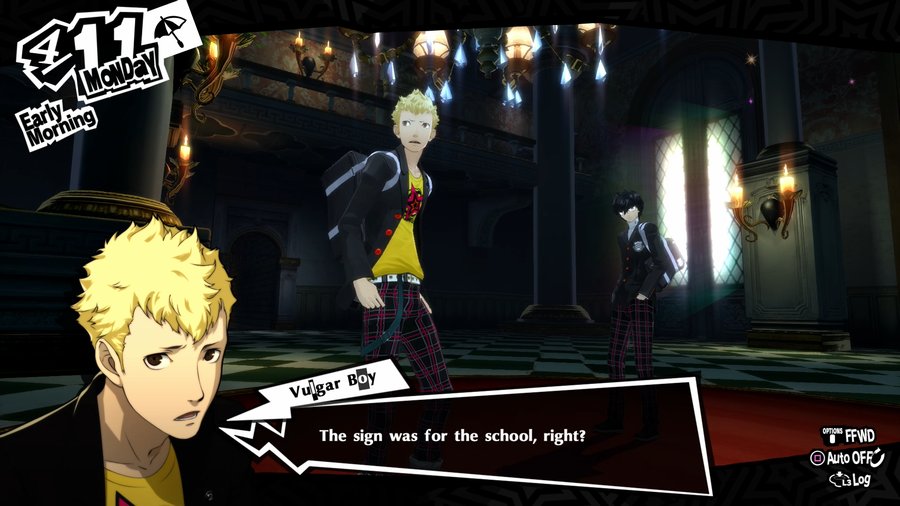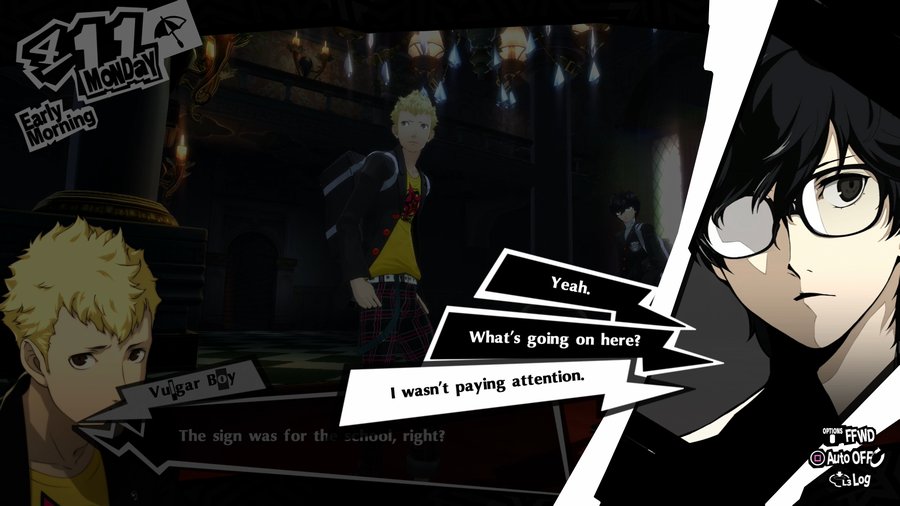 Maaku, we gotta talk about your habit of blindly following total strangers into back alleys of unfamiliar cities without noting major landmarks.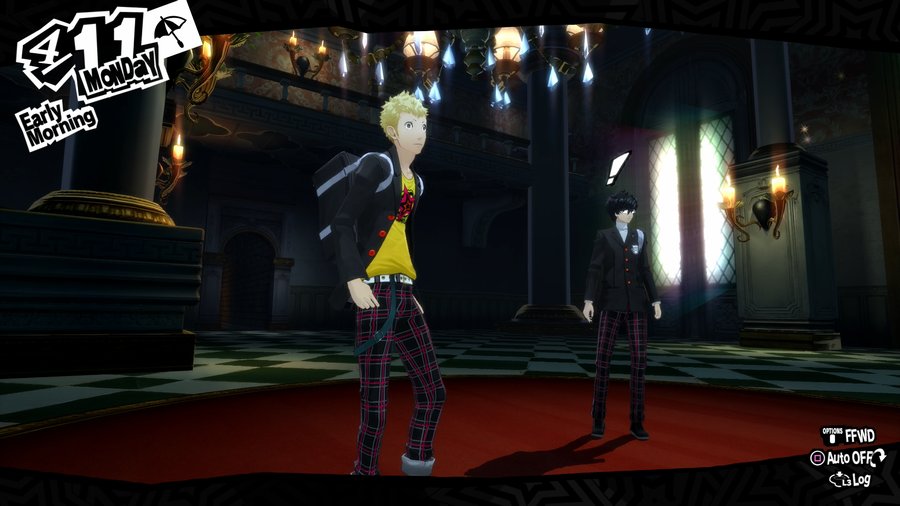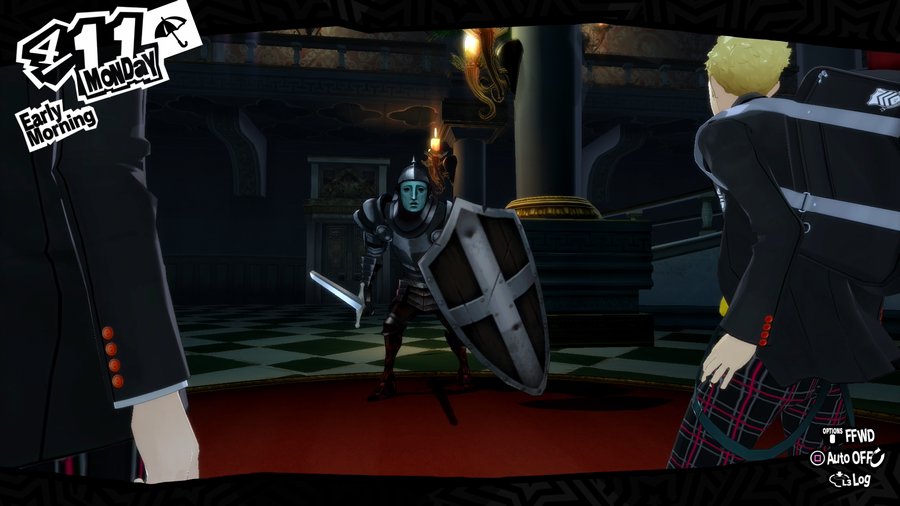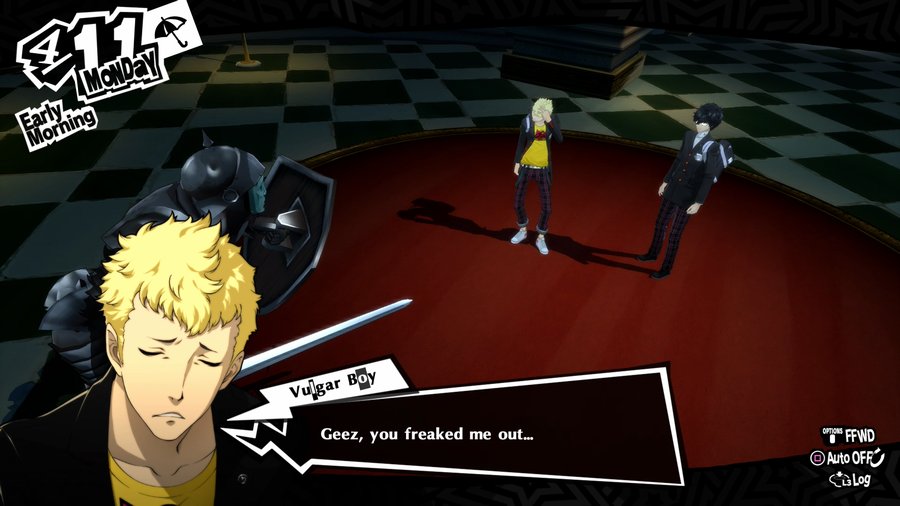 Who're you? You a student?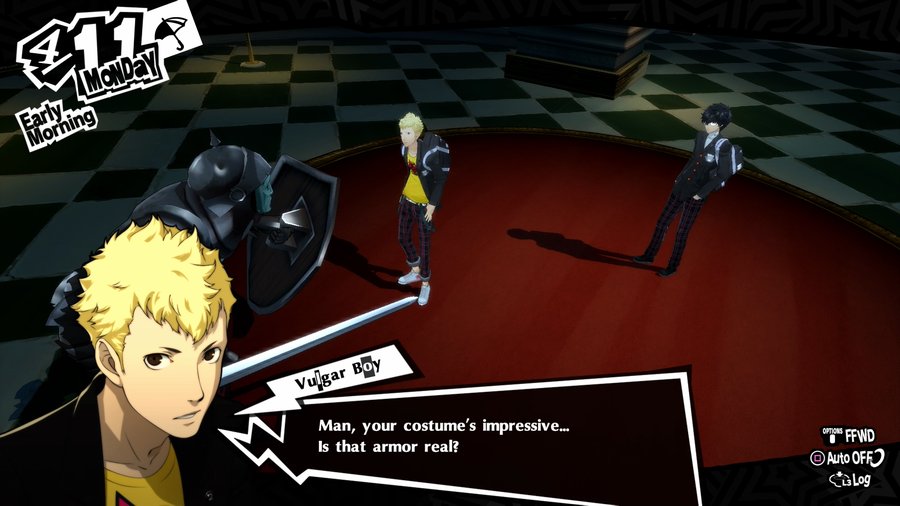 C'mon, don't just stand there. Say somethin'.

Vulgar Boy over here should have his name changed to Rude Boy, geez.

Music: Desire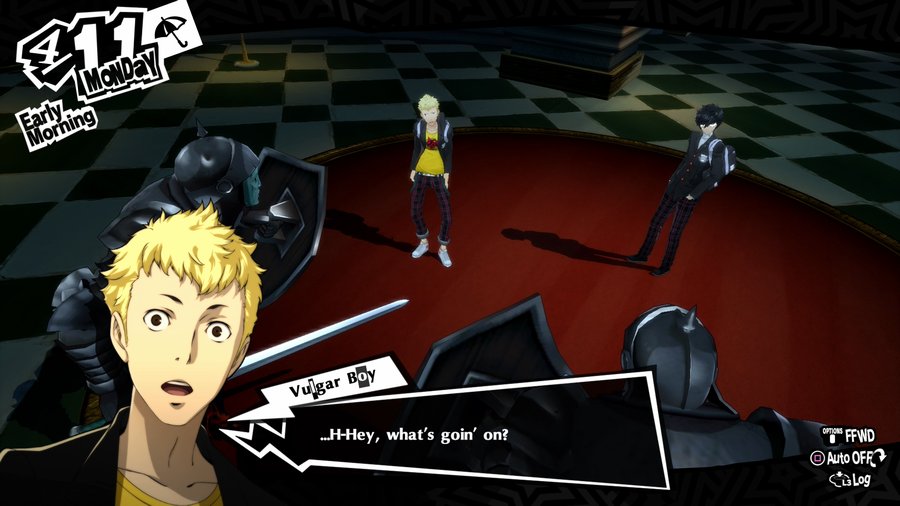 Maaku, just as much of a dipshit as ever.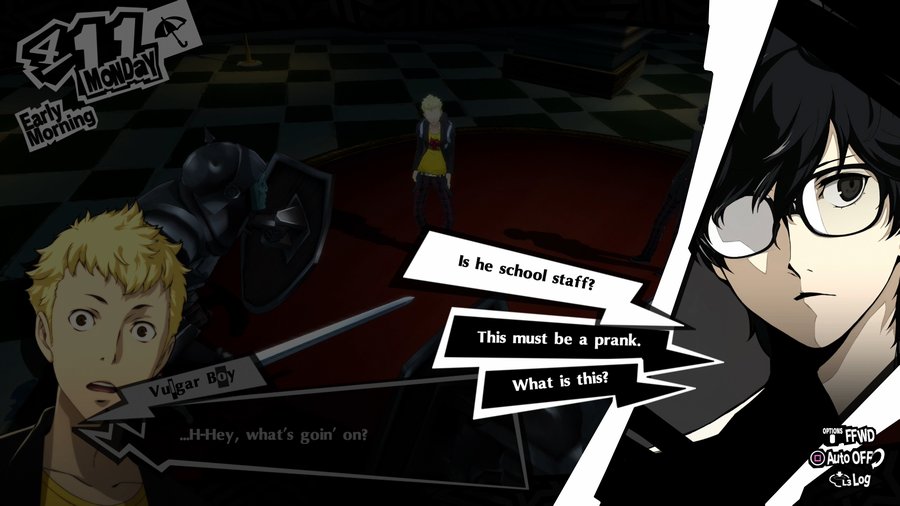 *guard walks closer*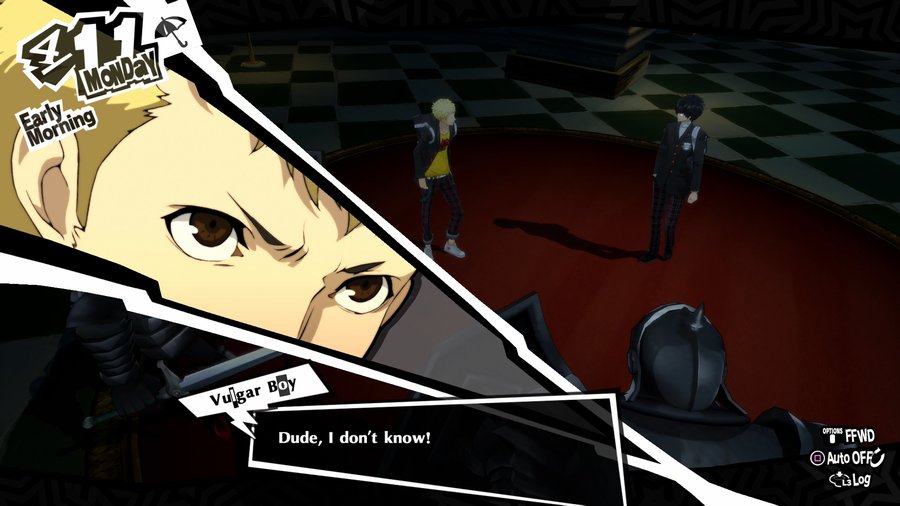 *other guard gets closer as well*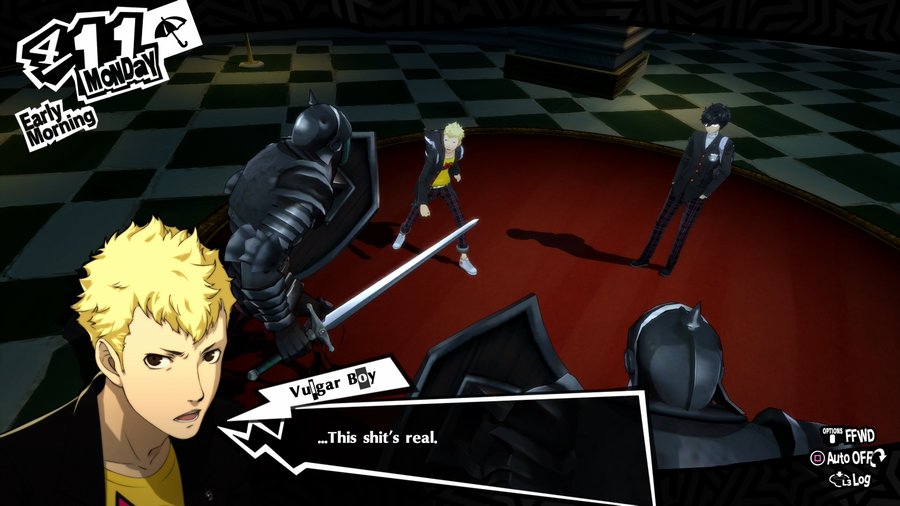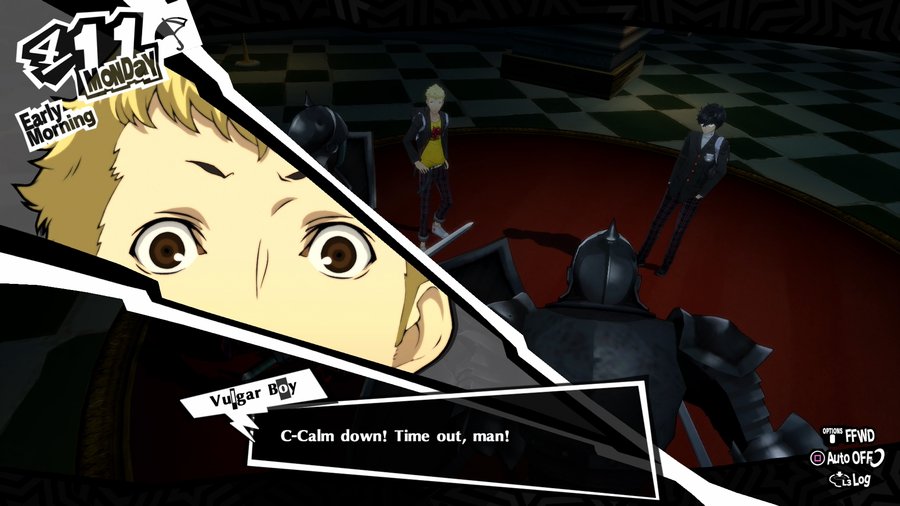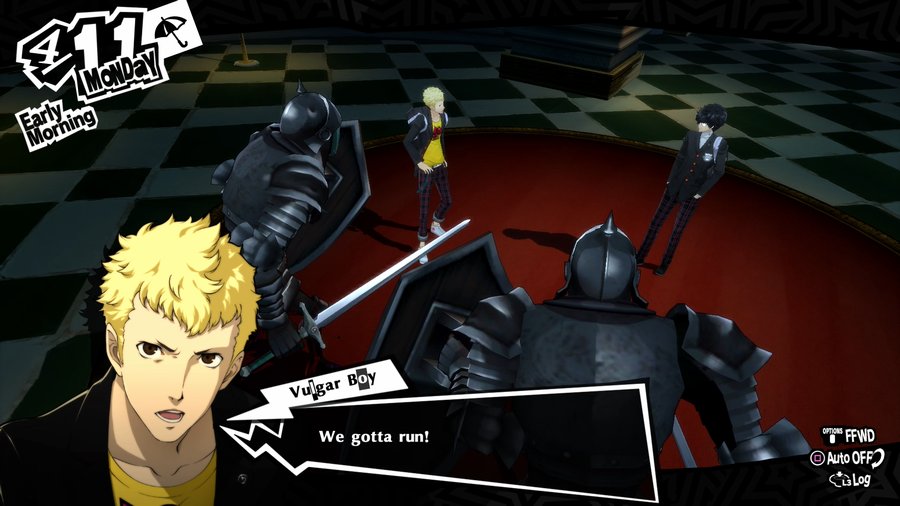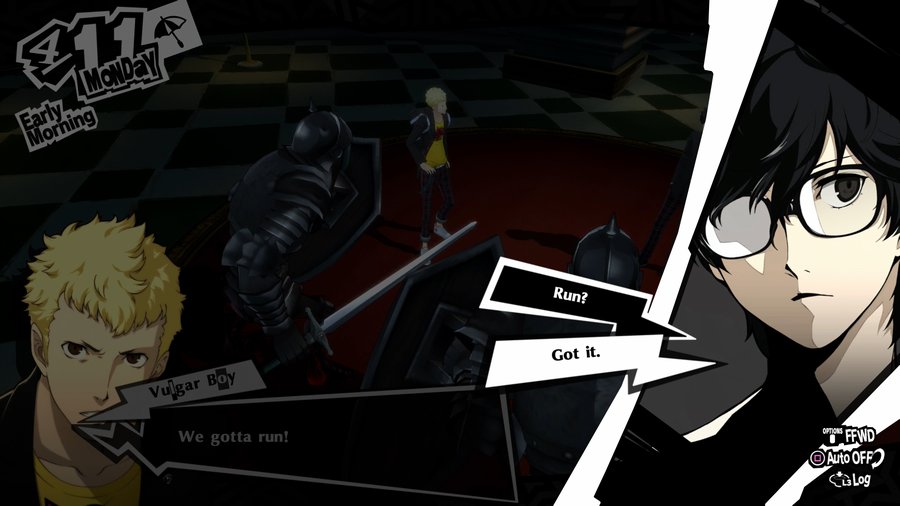 Stop standin' around and run!



Don't yell at me, I agreed with you!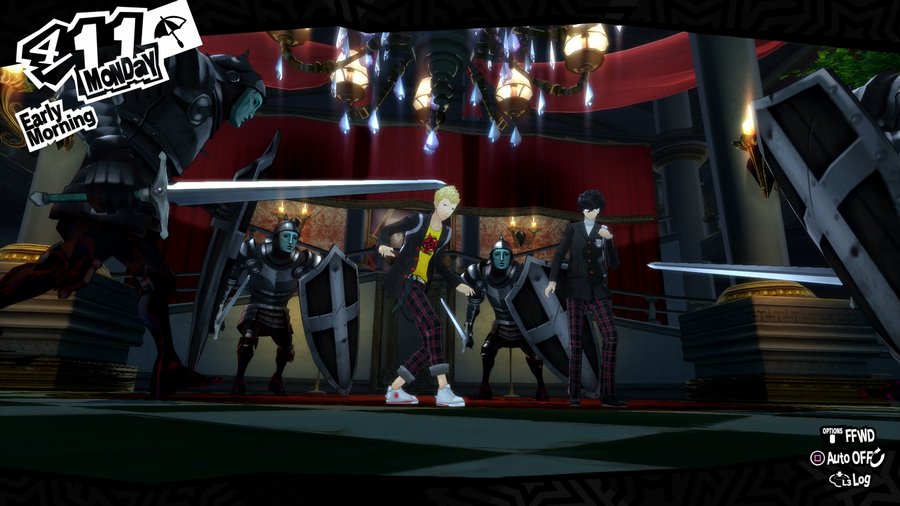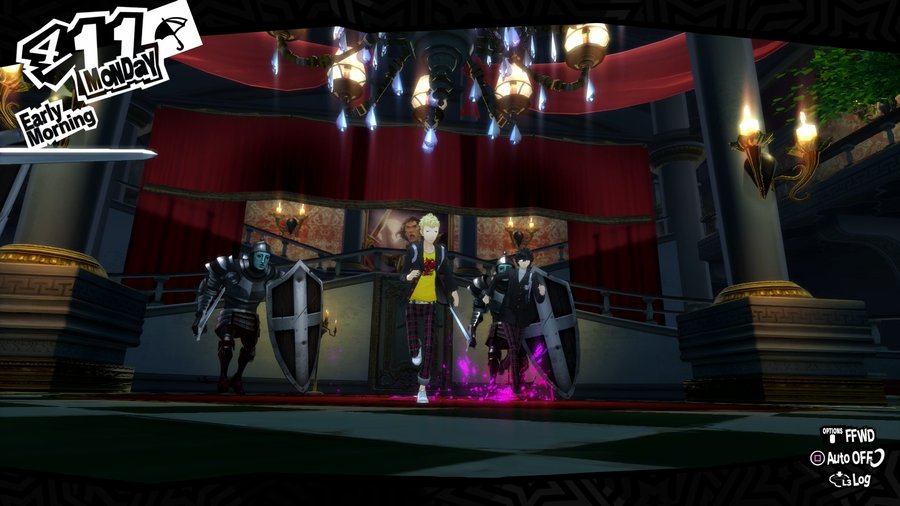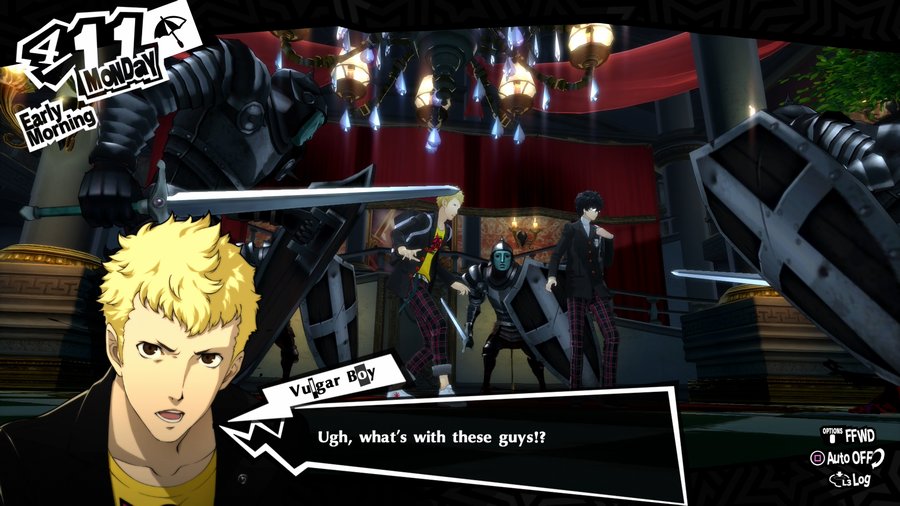 *shove*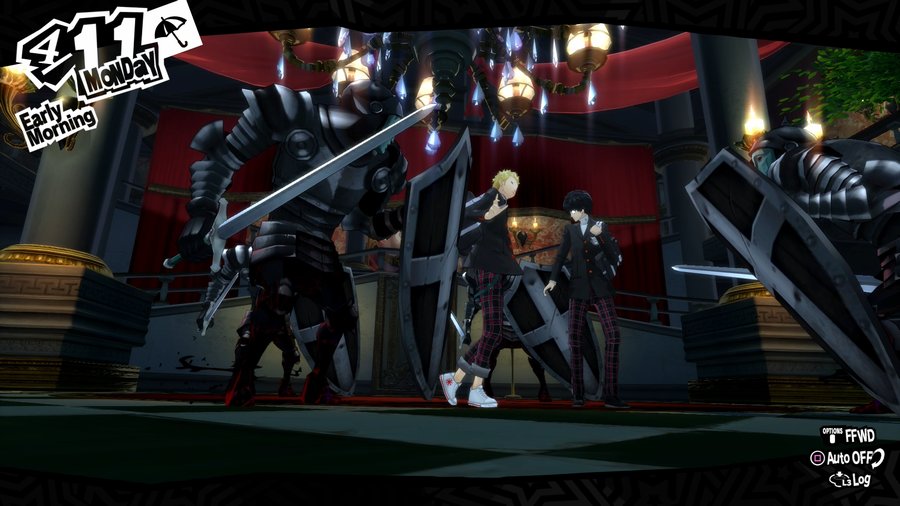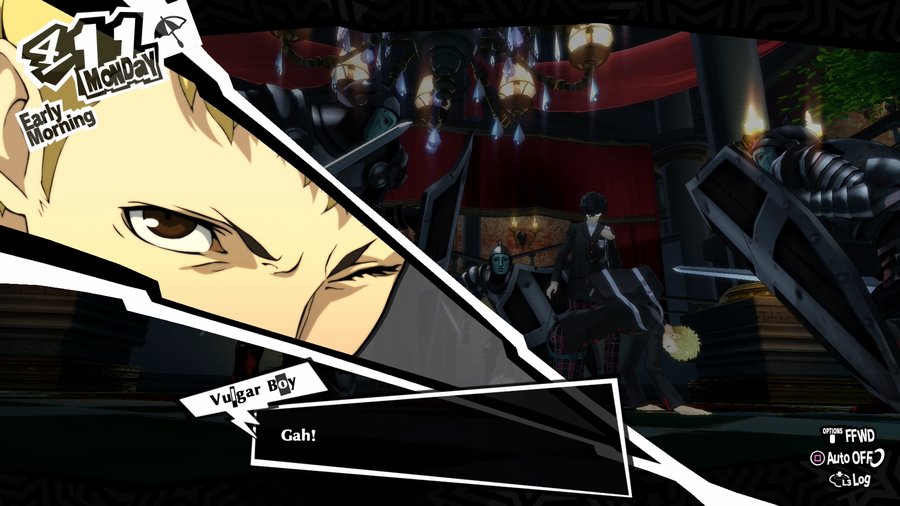 Oww… Y-You're gonna break my bones, dammit!

Oh, I think the owner of this place knows a thing or two about breaking Ryuji's bones! *laugh track*



The hell you think you're—Aagh!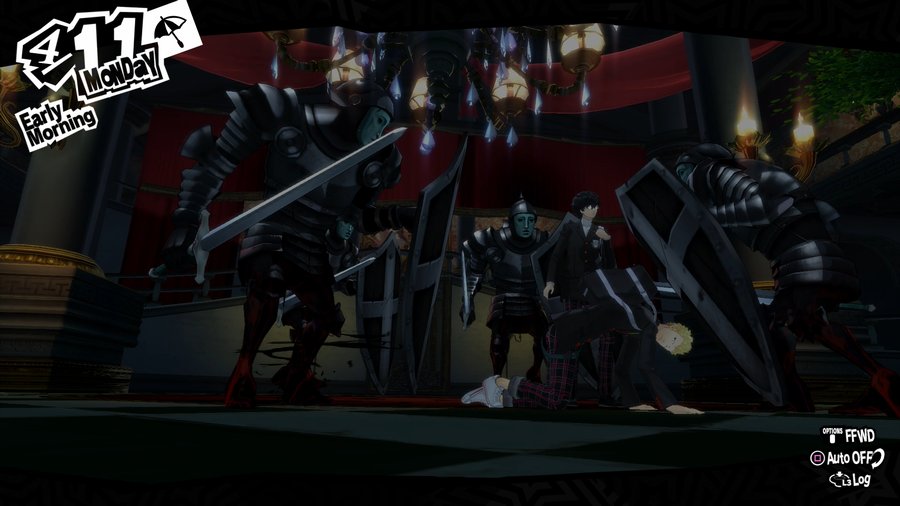 *guards close in*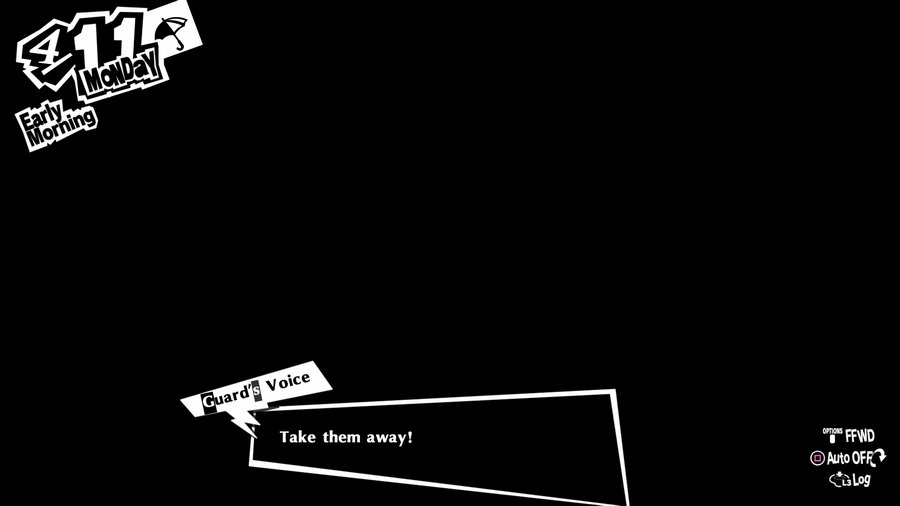 Early Morning → Morning

Oh no, it is now Morning as opposed to Early Morning!

But for real, we're late for school. Fuck.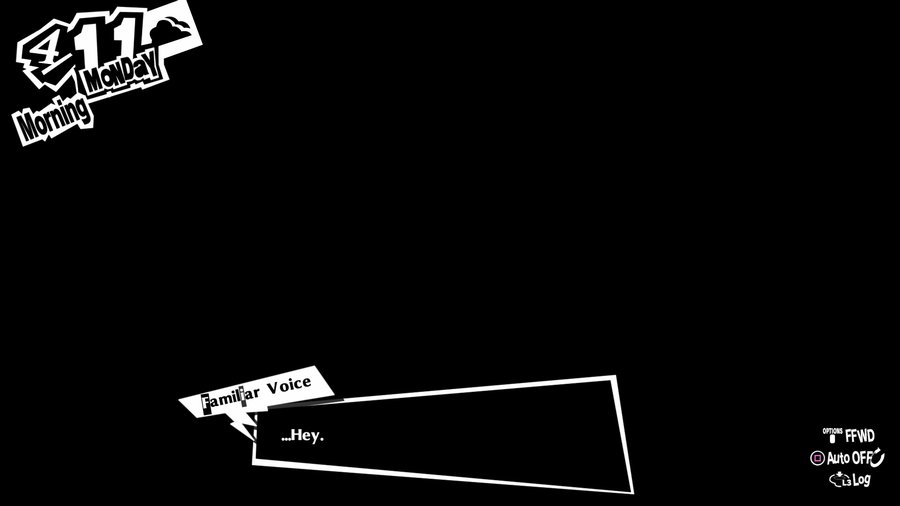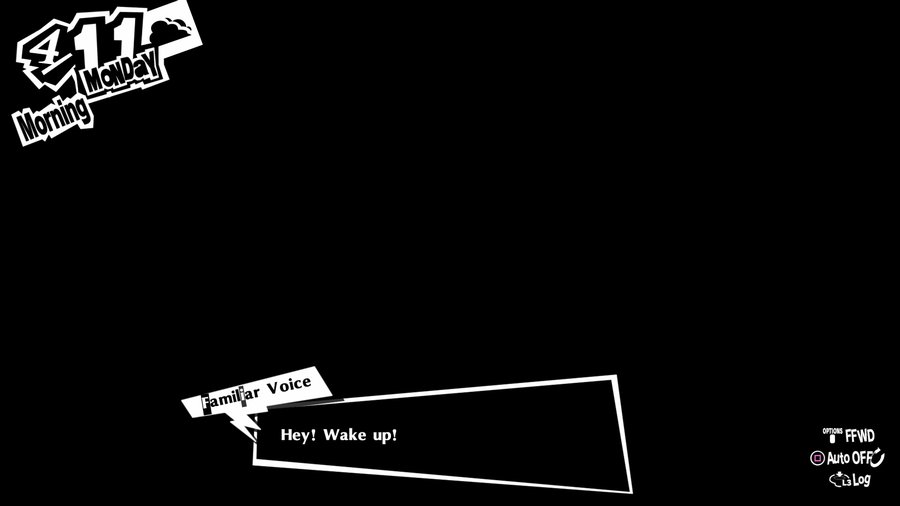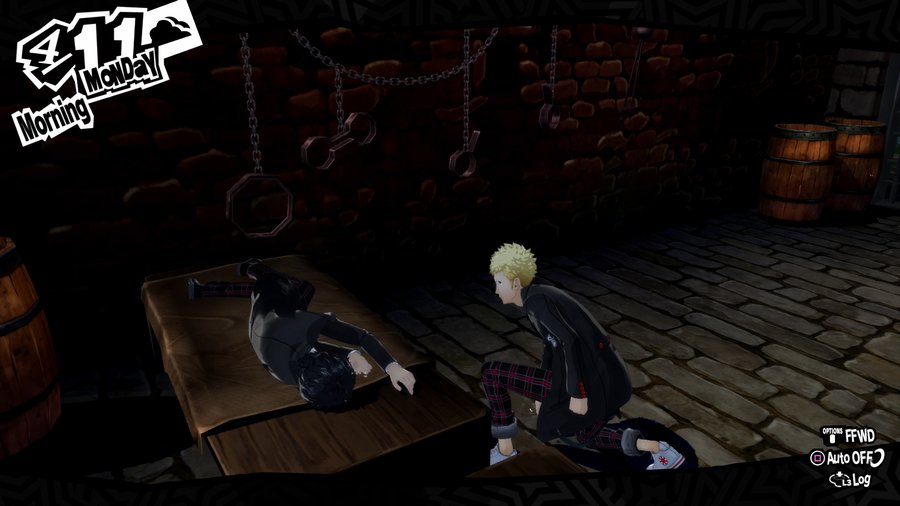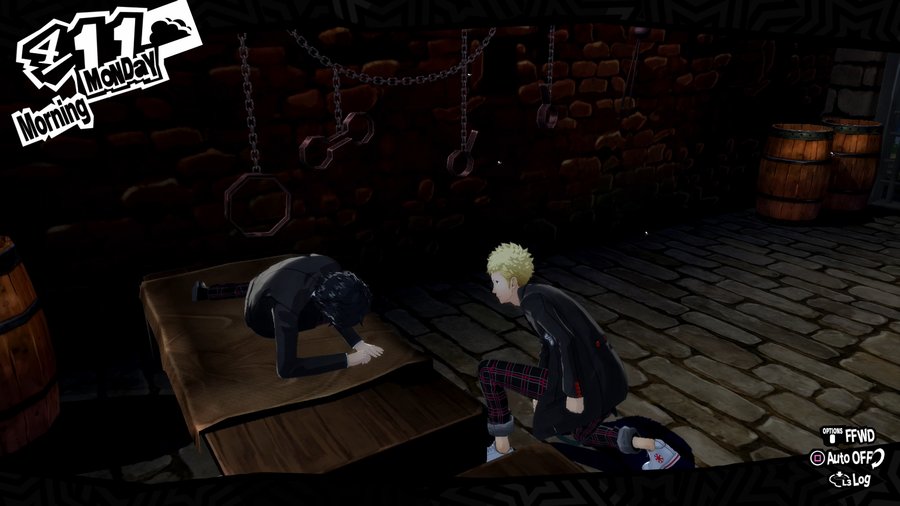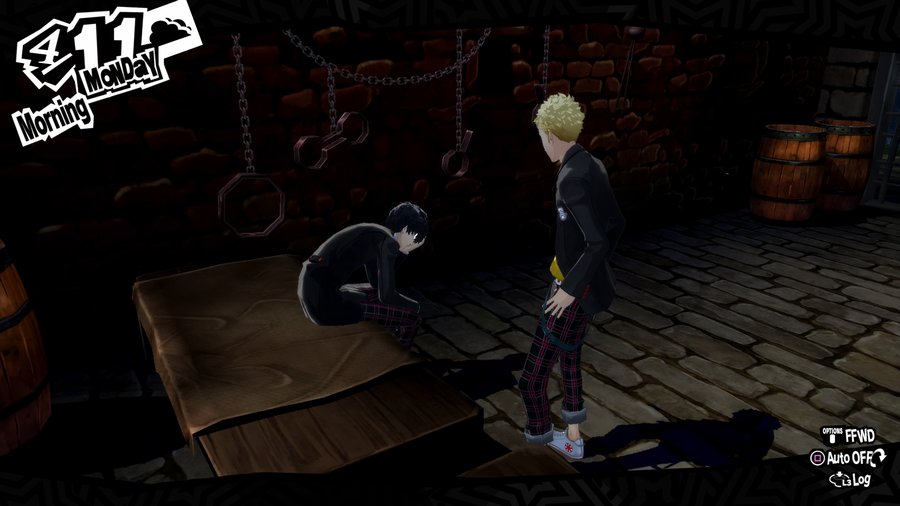 Music:
Disquiet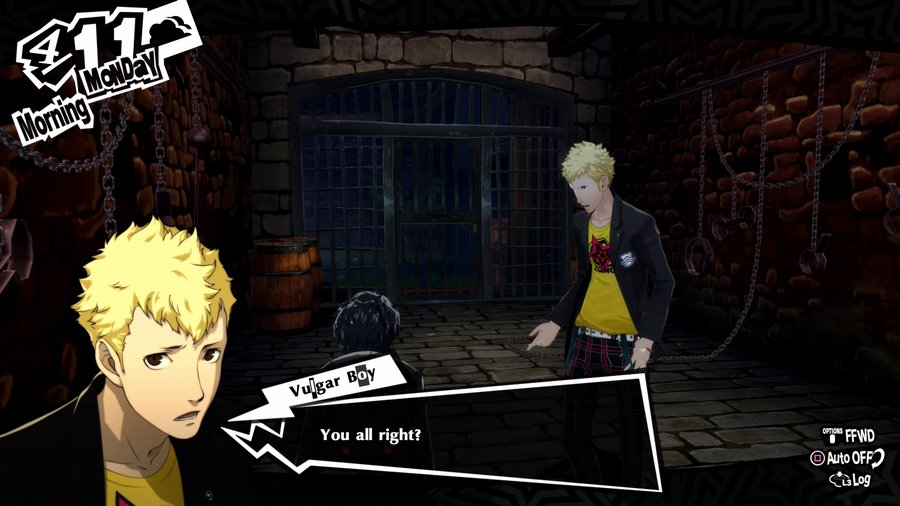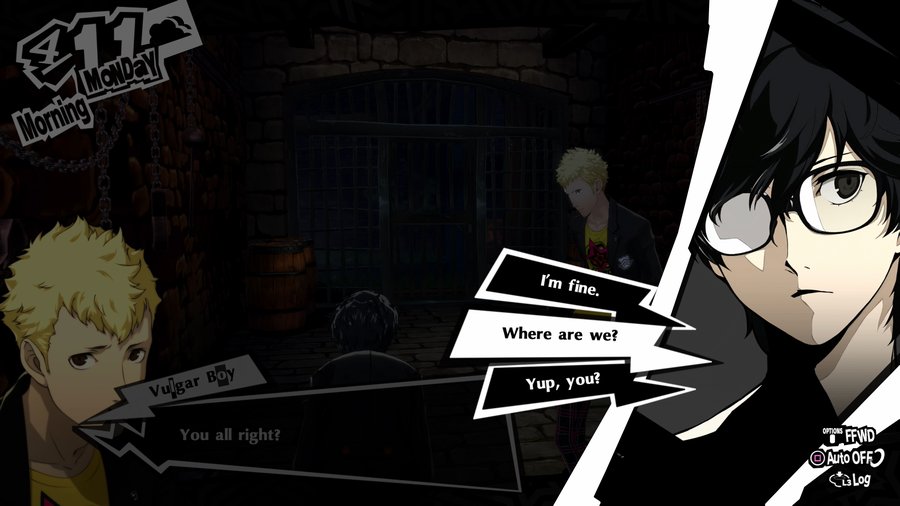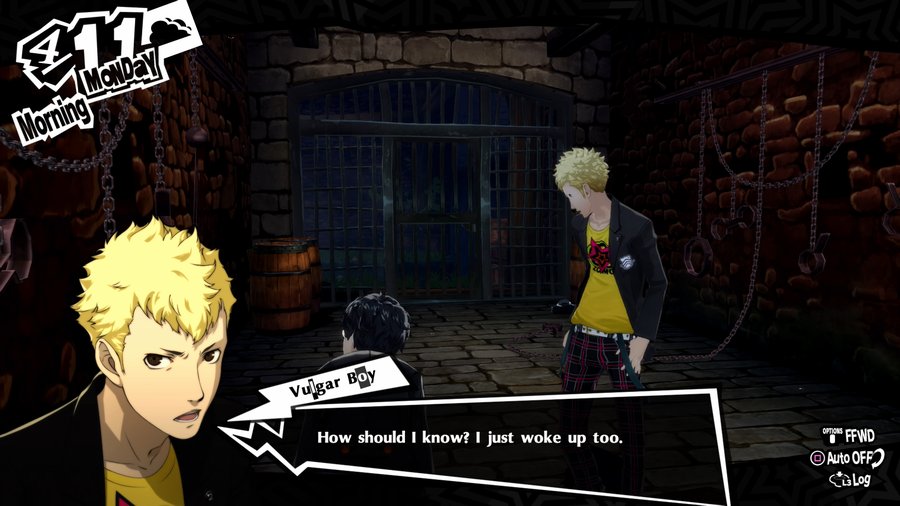 Well, excuse me for asking, I was unconscious when that happened.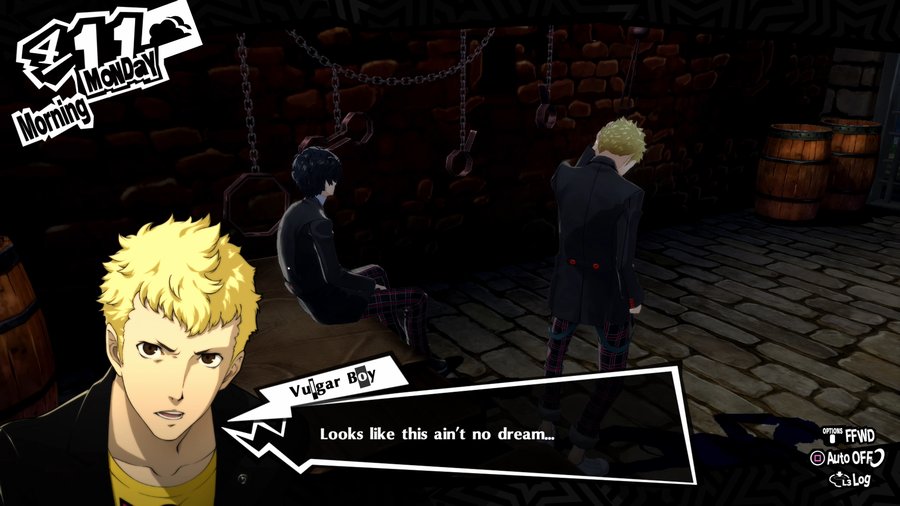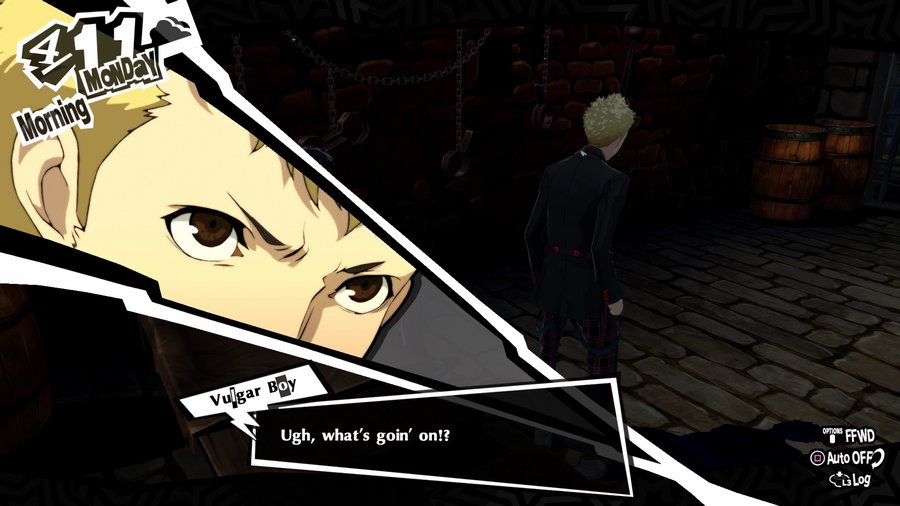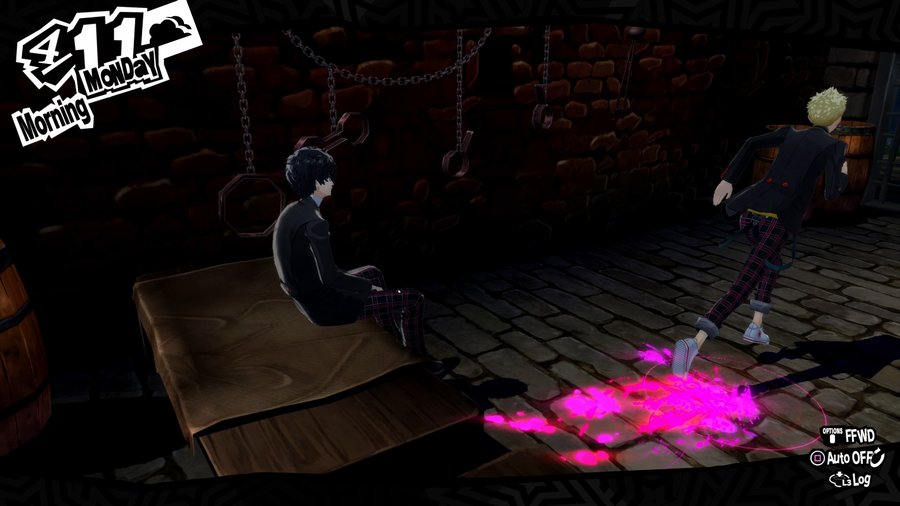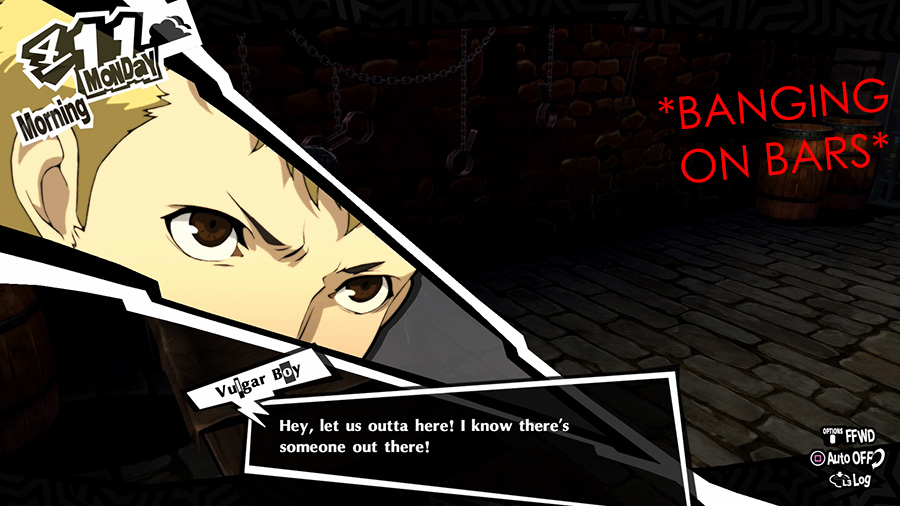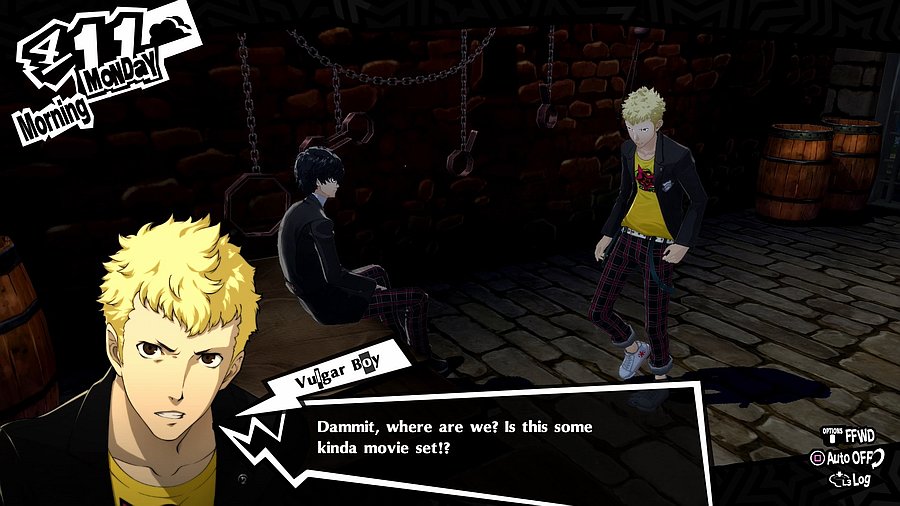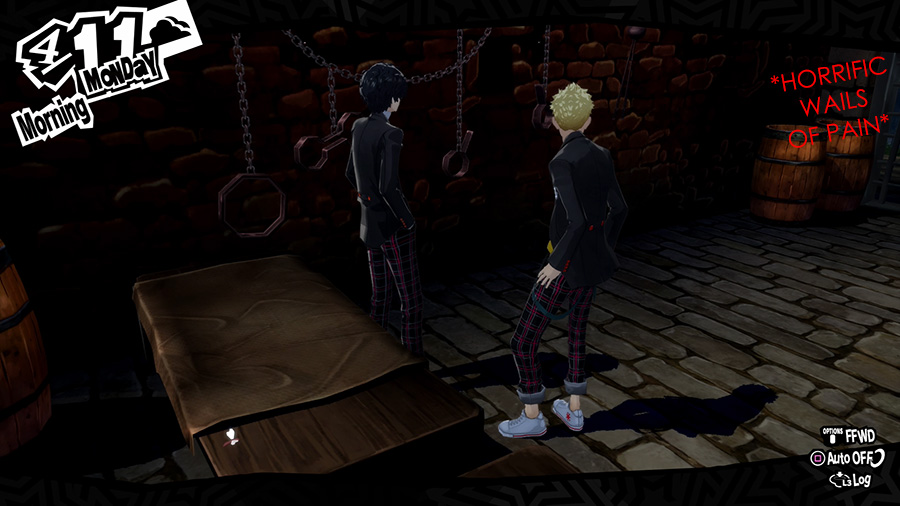 There was a surprised exclamation point above both Maaku and Ryuji's heads each here but it appeared in a weird place because Ryuji turns in place and Maaku stands up as it starts so it woulda looked bad and I felt so legitimately bad about not including that utterly pointless detail that I felt obligated to include this disclaimer.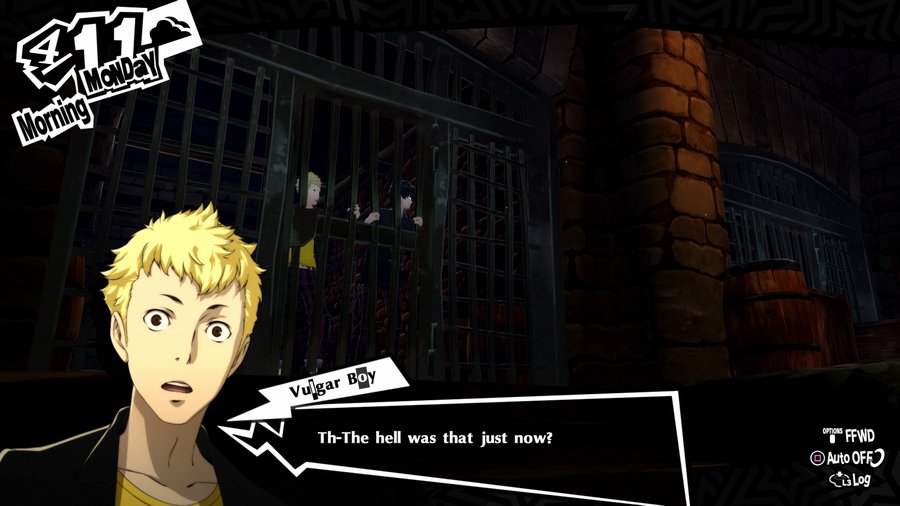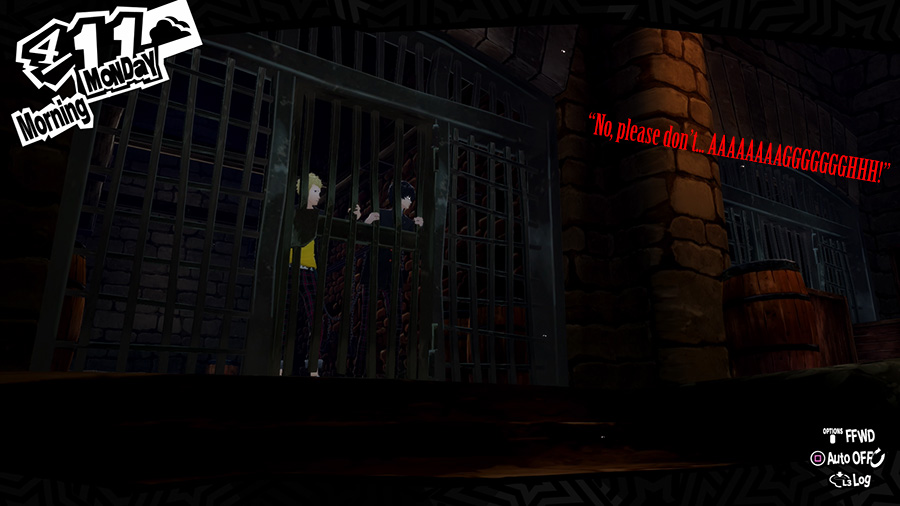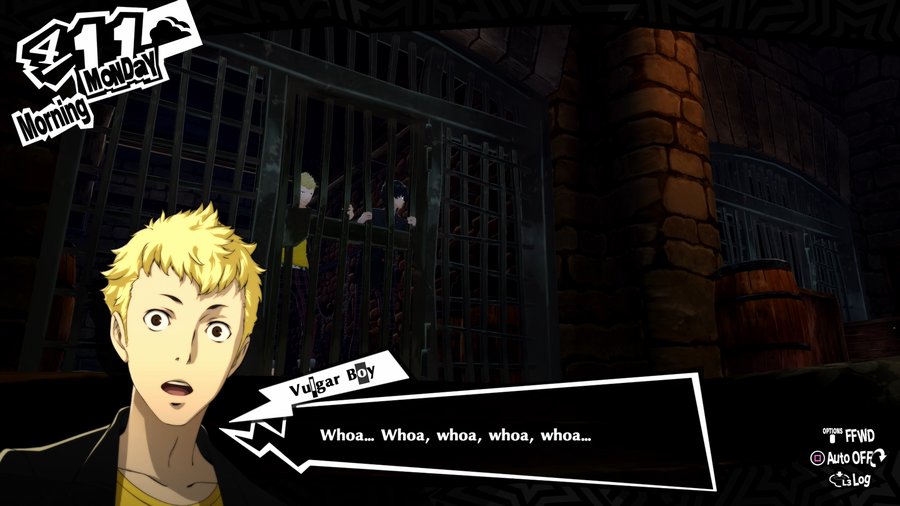 You're shittin' me, right?

Music: Tension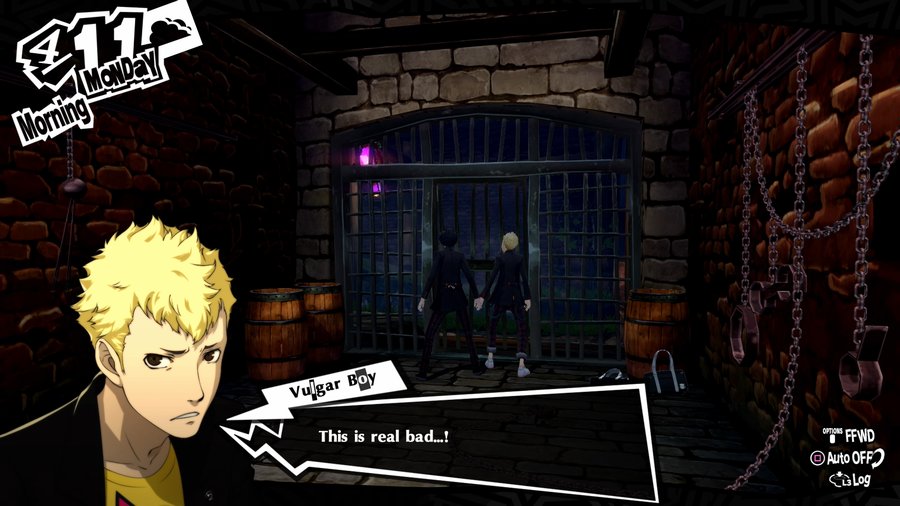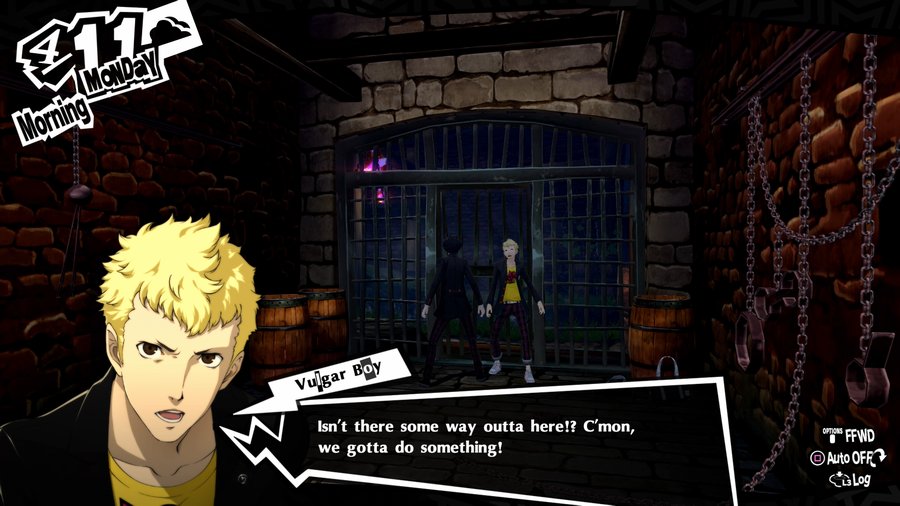 Yadda yadda, let's examine exactly three things so we can move on to the next scene.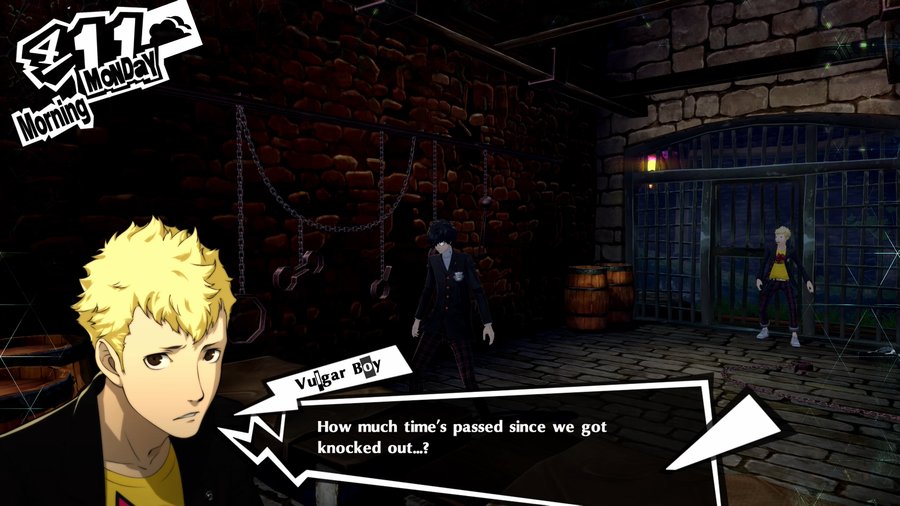 Dammit, this don't make any freakin' sense…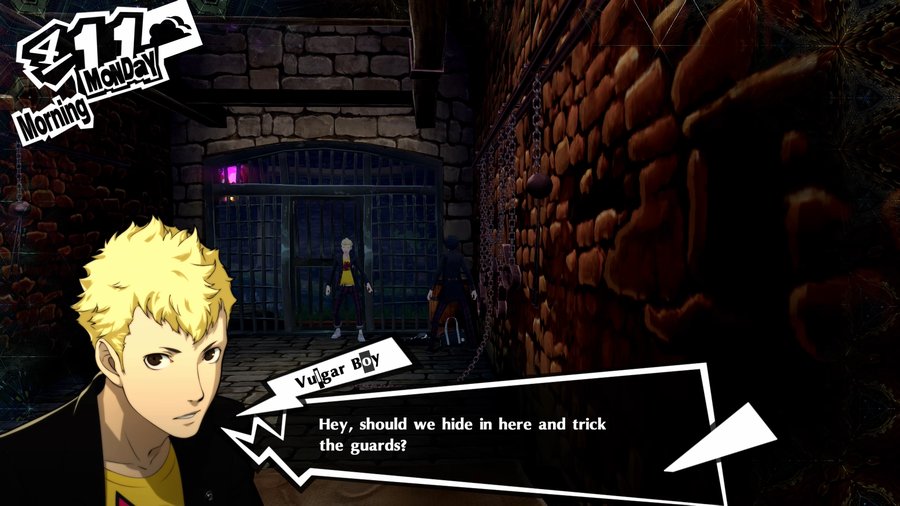 It prolly wouldn't work like it does in the movies though…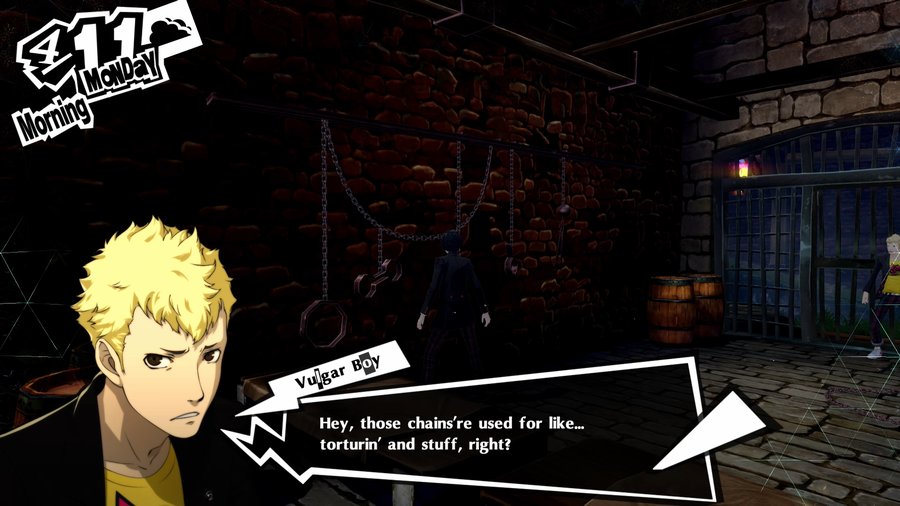 Dammit! This shit ain't funny!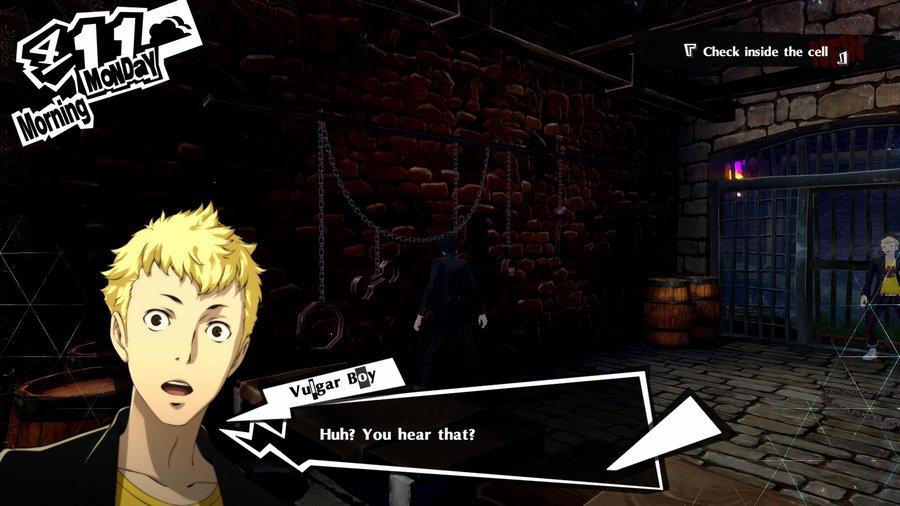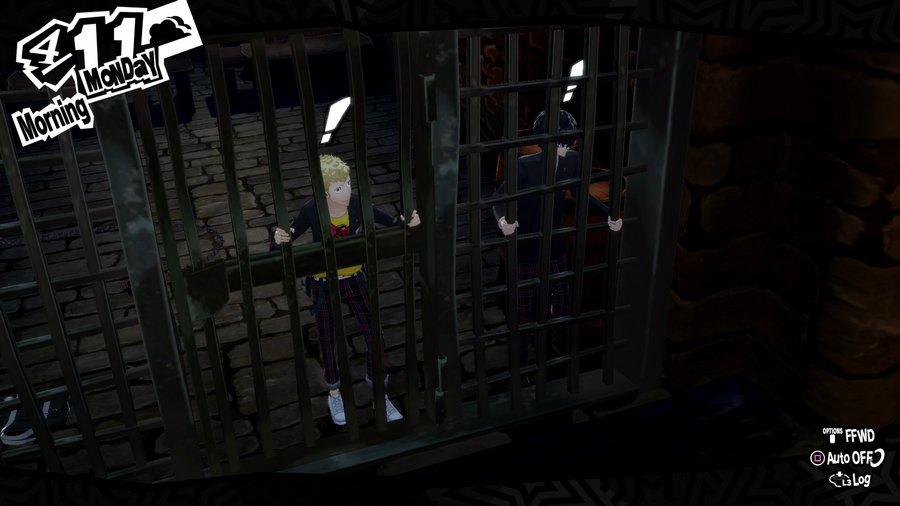 Music:
Desire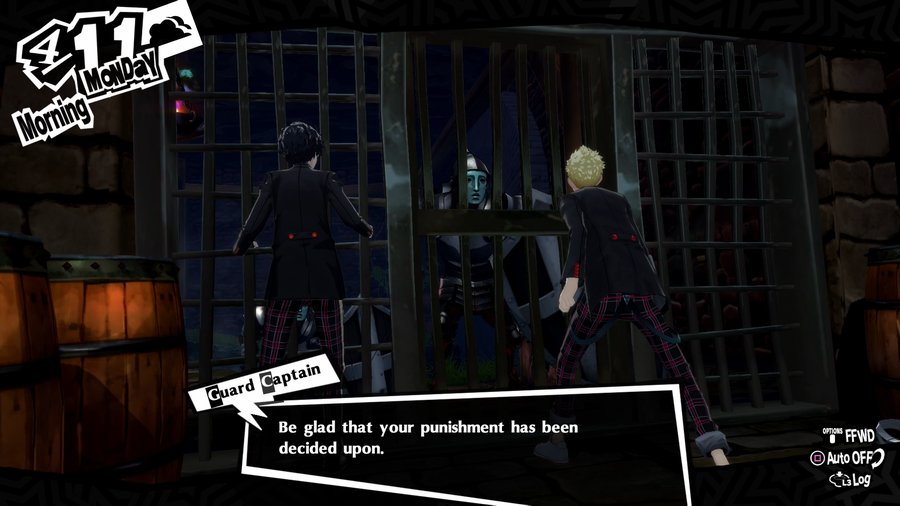 Your charge is "unlawful entry." Thus, you will be sentenced to death.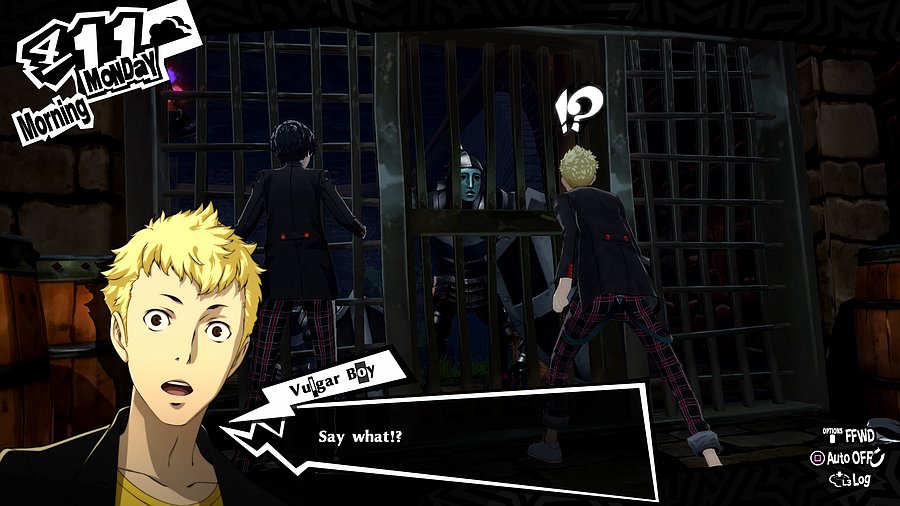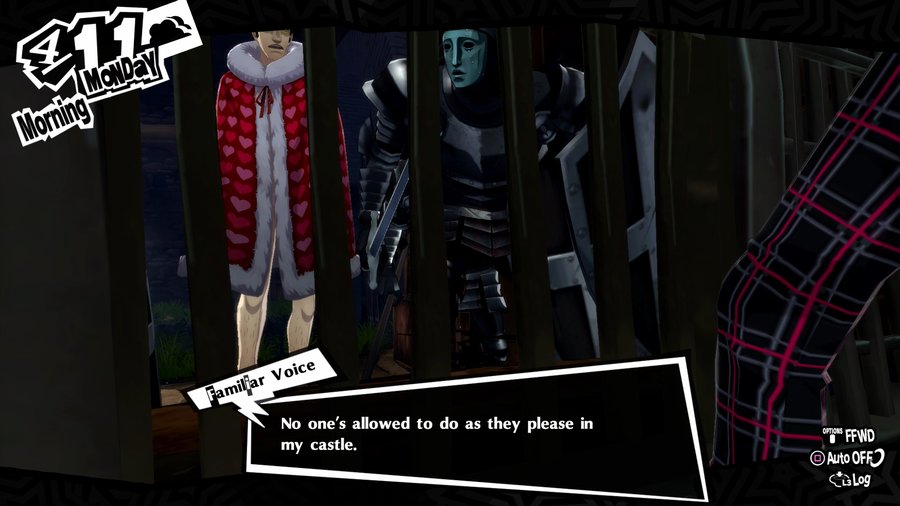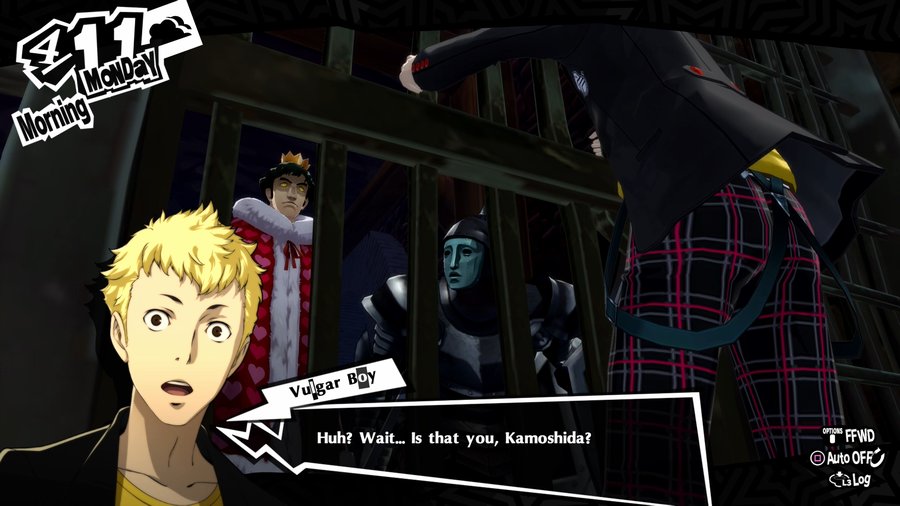 Did you mention that before? I'm bad with names, it's a whole thing.


I'm in this weird grey zone at this point where I still know the names are being pronounced wrong but saying the correct pronunciations to myself also sounds wrong? And I have to actively will myself to say them correctly? I hate it!



Are you trying to disobey me again? It looks like you haven't learned your lesson at all, huh?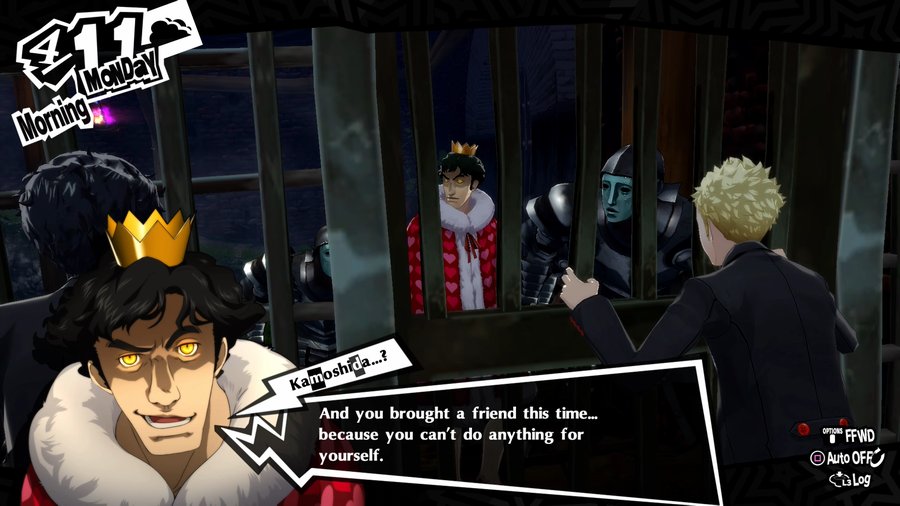 This ain't funny, you asshole!


Is that how you speak to a king? It seems you don't understand the position you're in at all. Not only did you sneak into my castle, you committed the crime of insulting me—the king.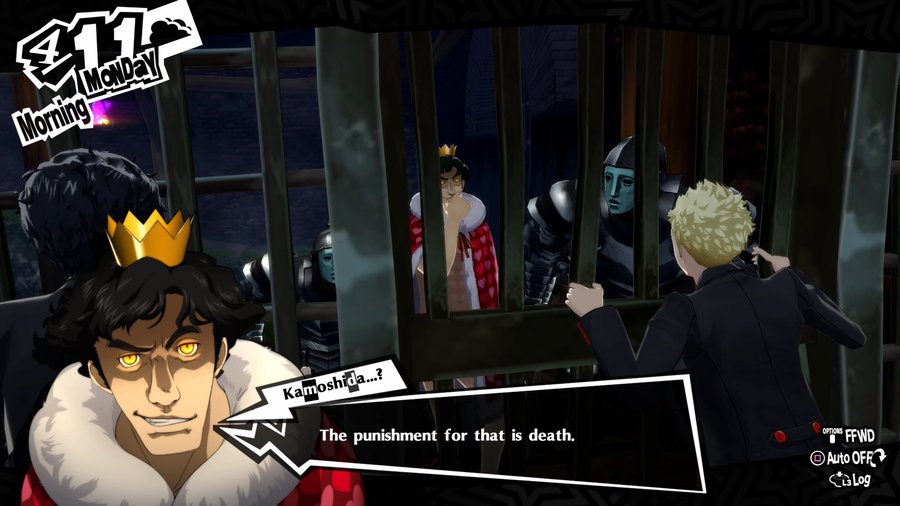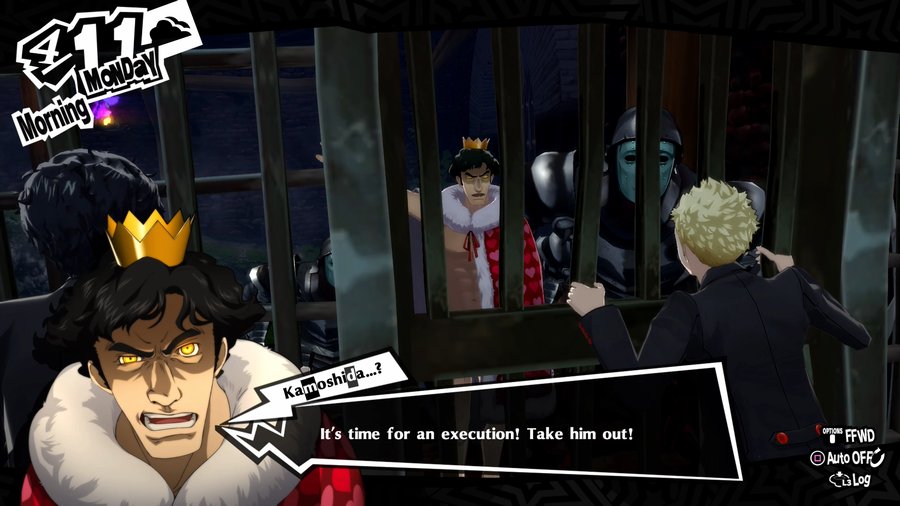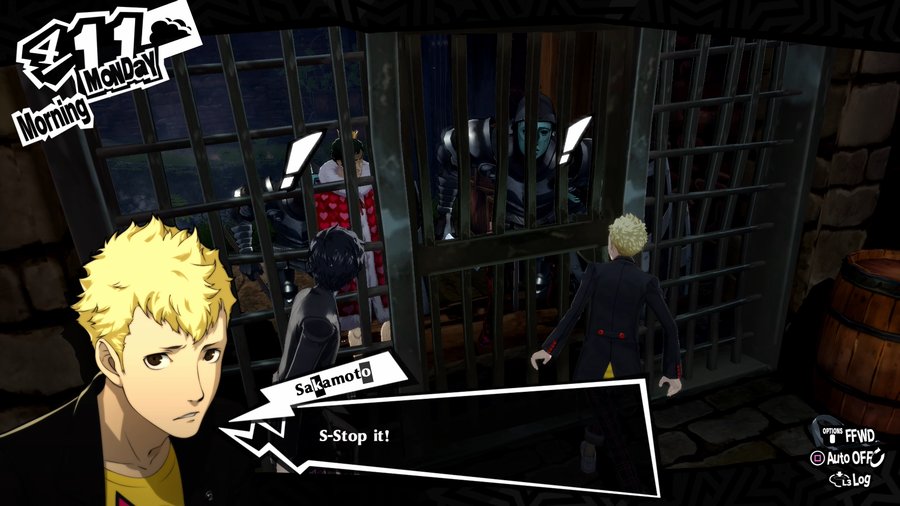 ...Goddammit!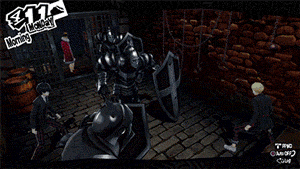 Hragh!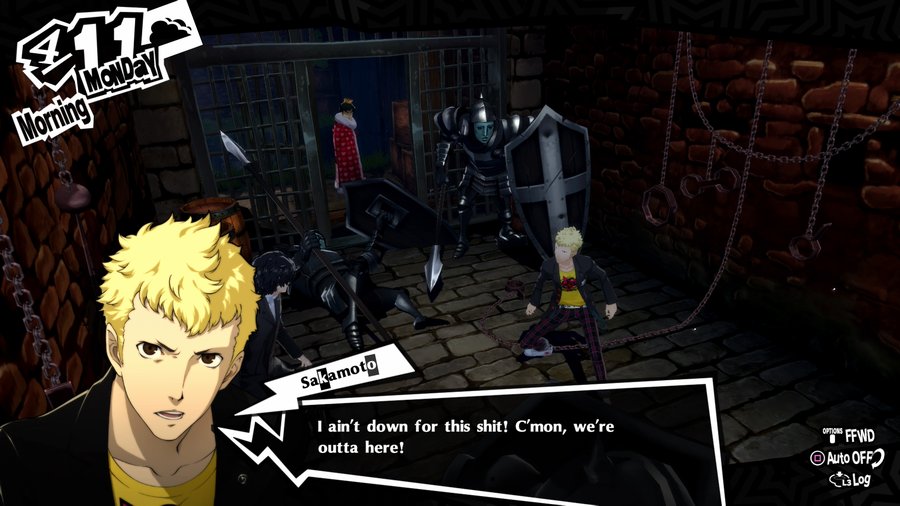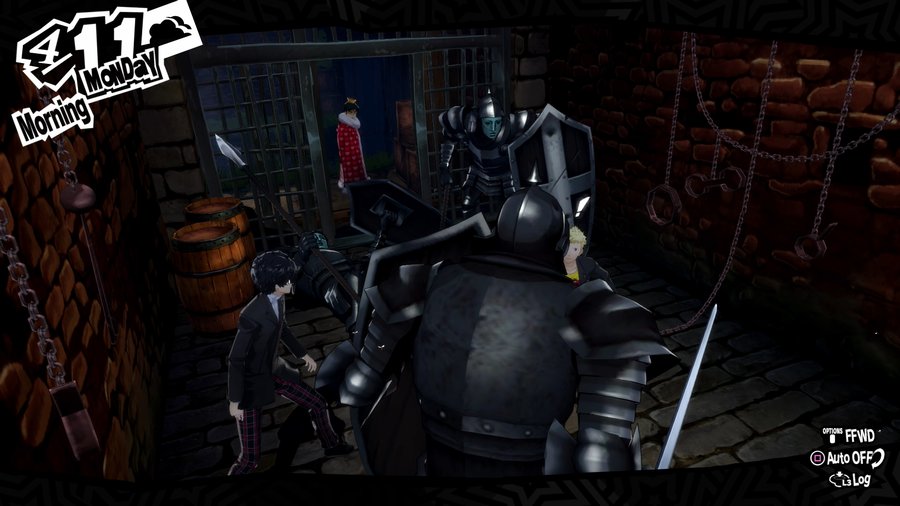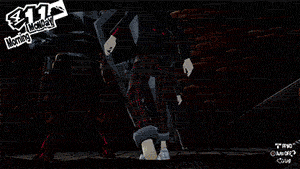 Nnngh… Owww…


*feebly attempts to attack knight*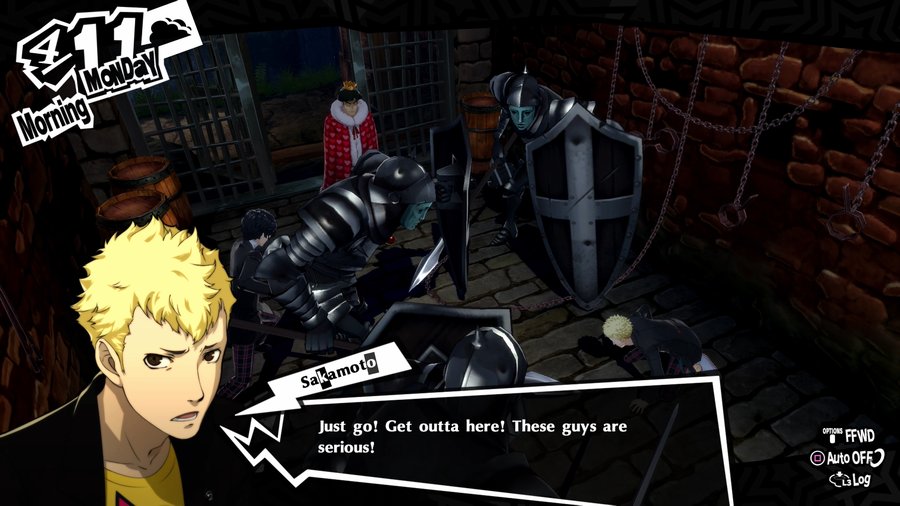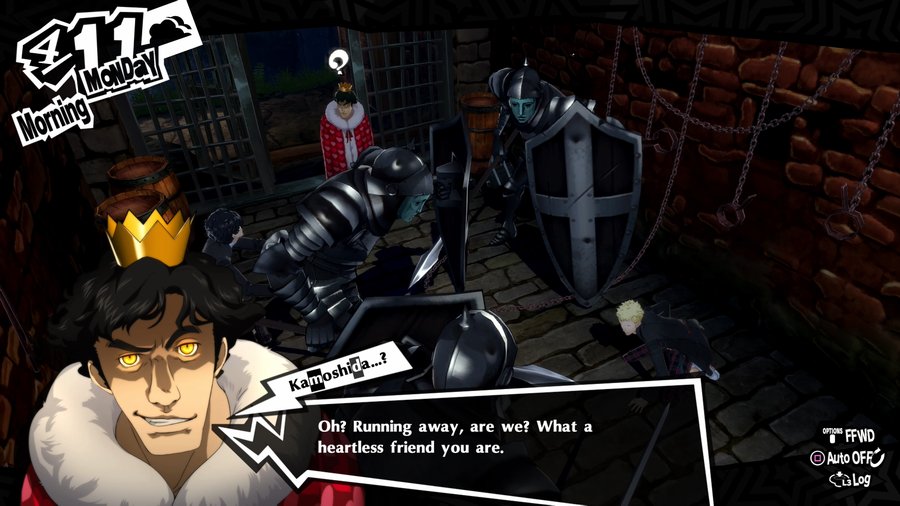 He ain't a friend…




Ryuji! You hurt Maaku's feelings! Apologize right now!


Vanilla Update 4 posted:

Look, you hurt Maaku's feelings. You should apologize, Sakamoto.



Oh god oh fuck, I already used that joke, this was a mistake, I've made a huge mistake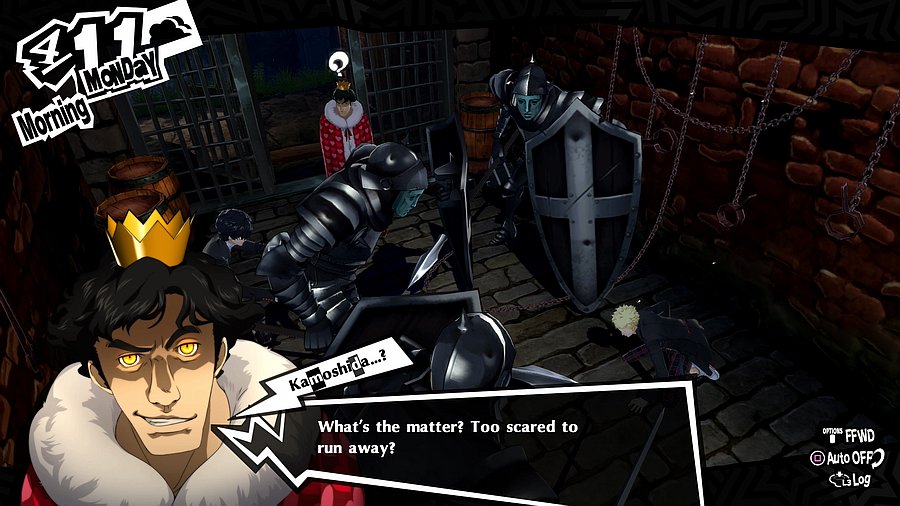 Hmph, pathetic scum isn't worth my time… I'll focus on this one's execution…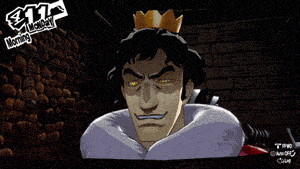 Take this!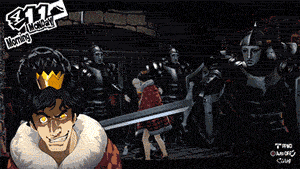 *punches* Lowly scum! *punches* Useless pest!

Video: Awakening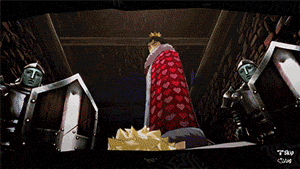 ...Hmph. Where'd your energy from earlier go? A peasant like you isn't worth beating.

Music: Blood of Villain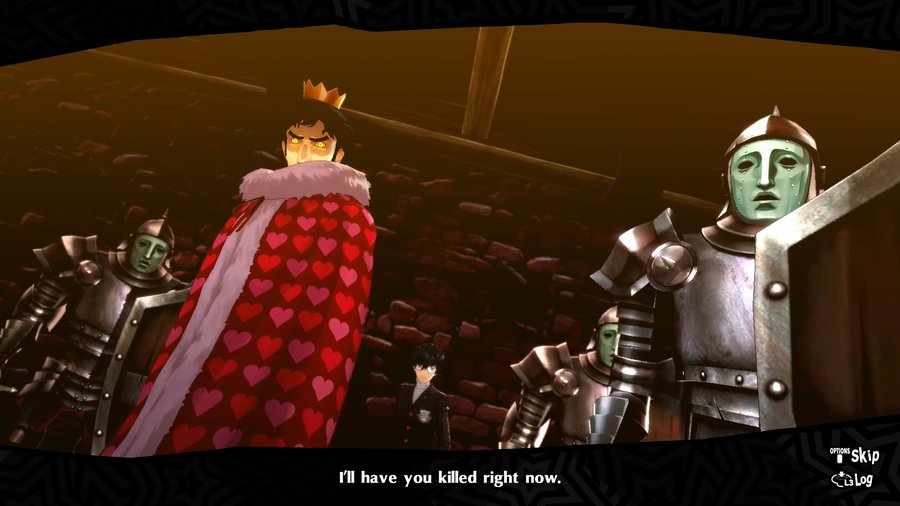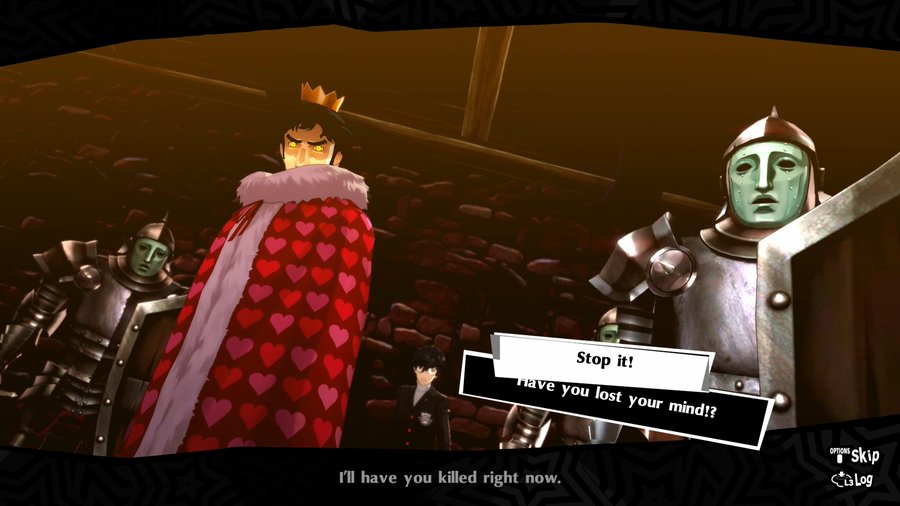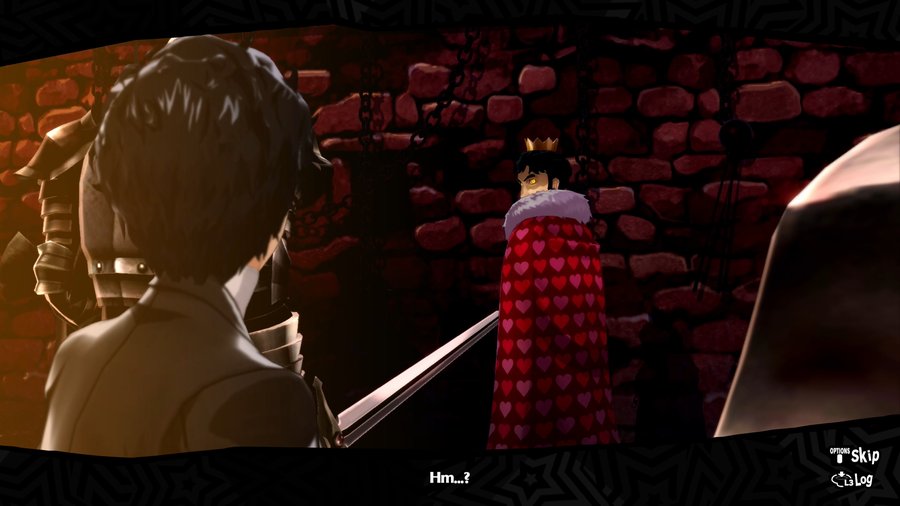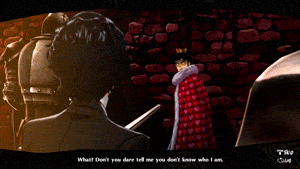 What? Don't tell me you don't know who I am.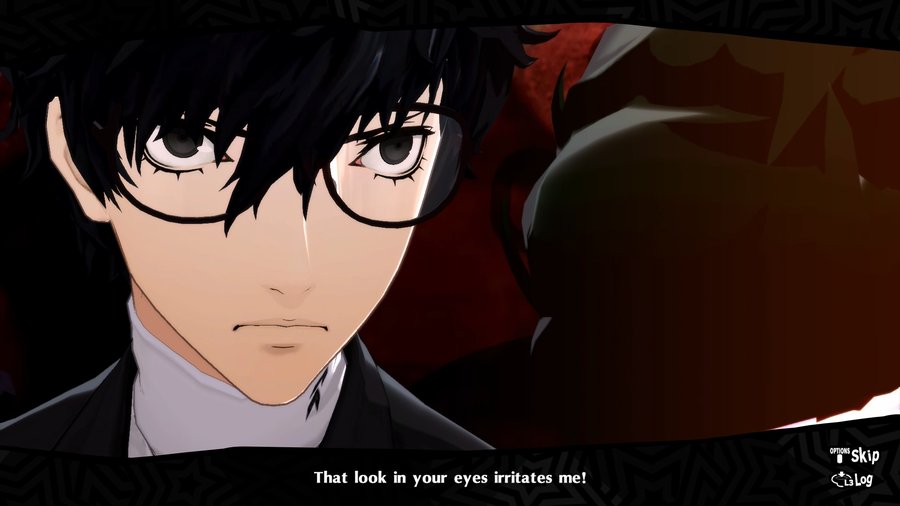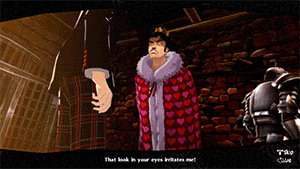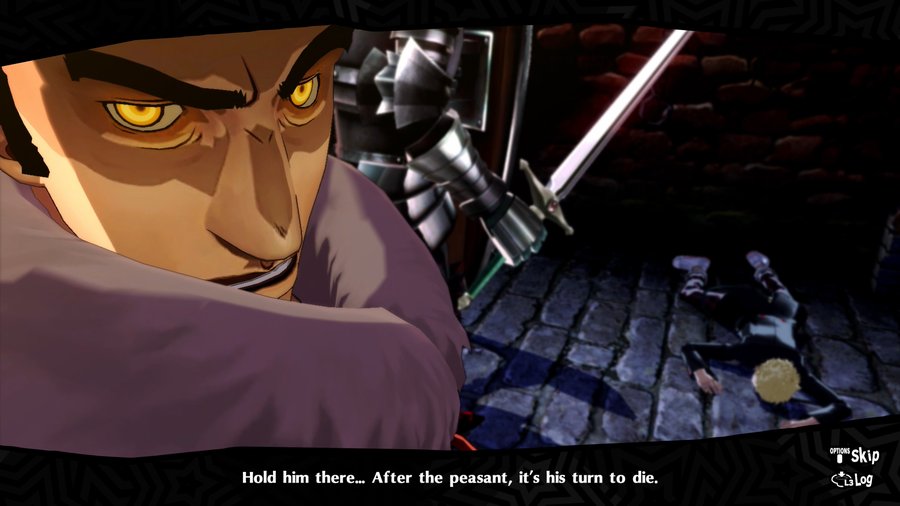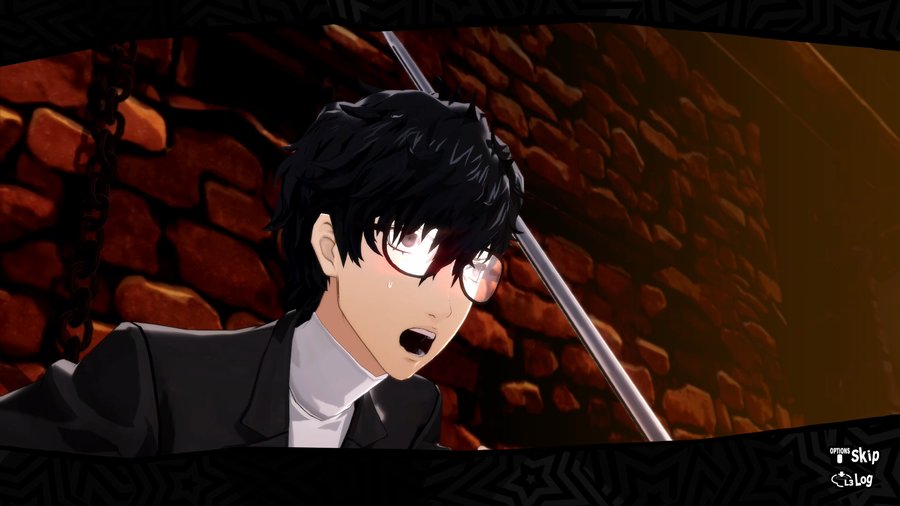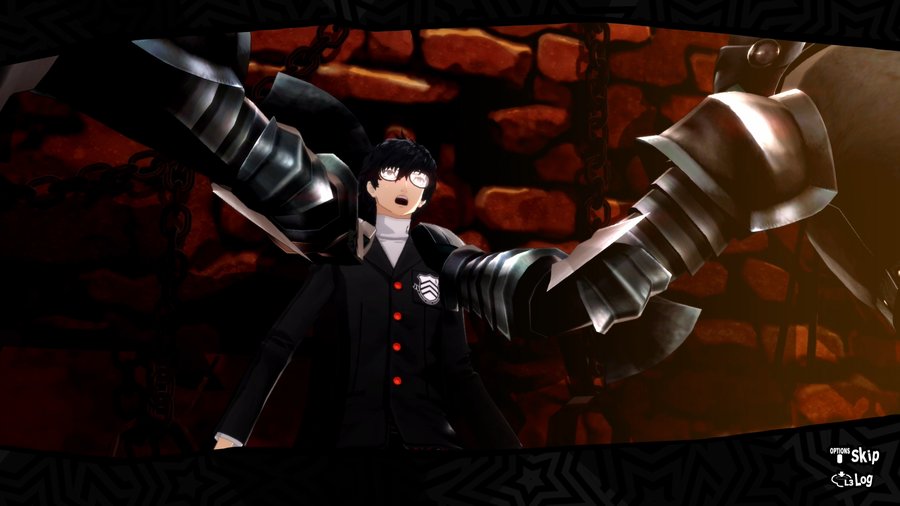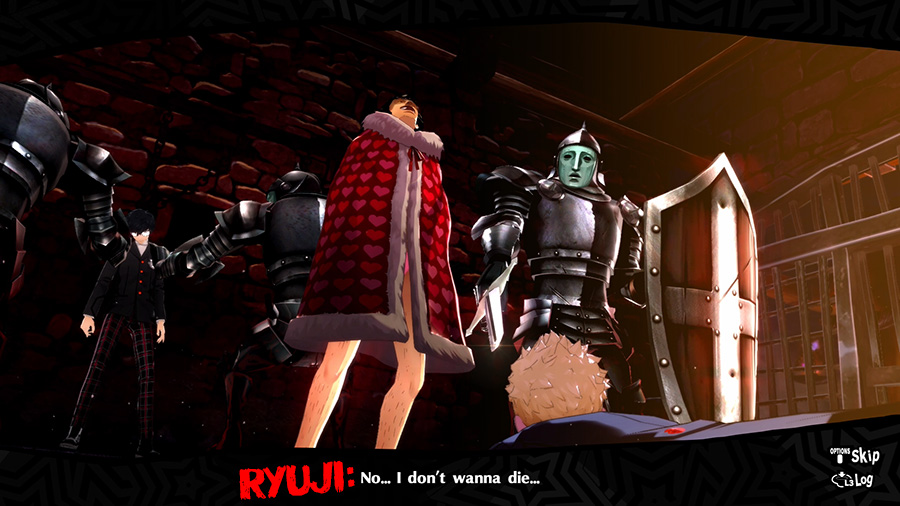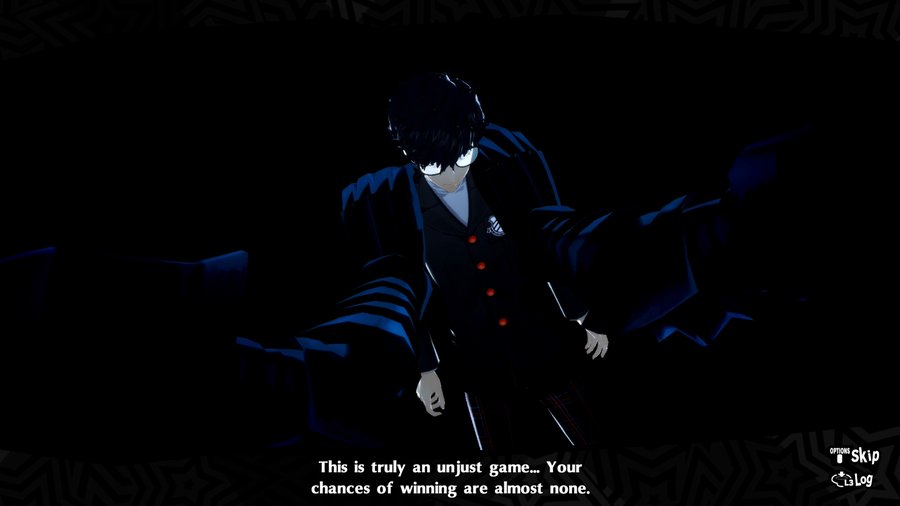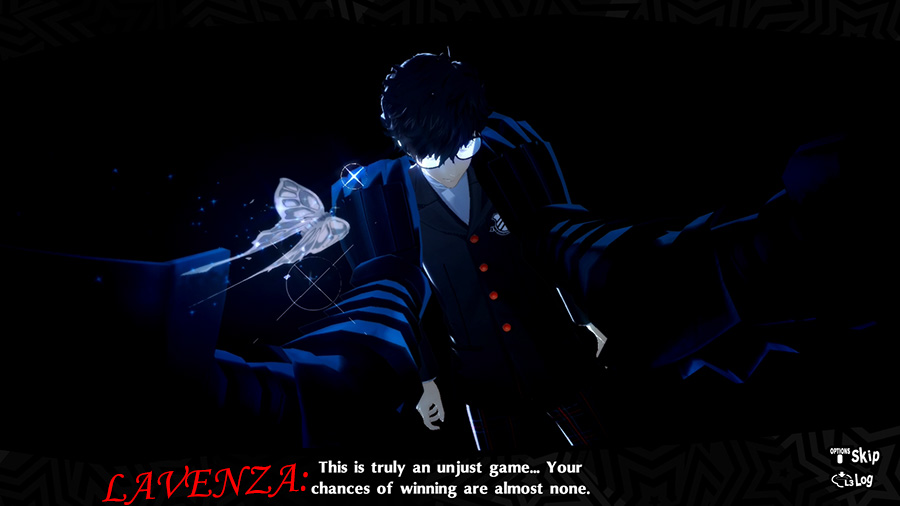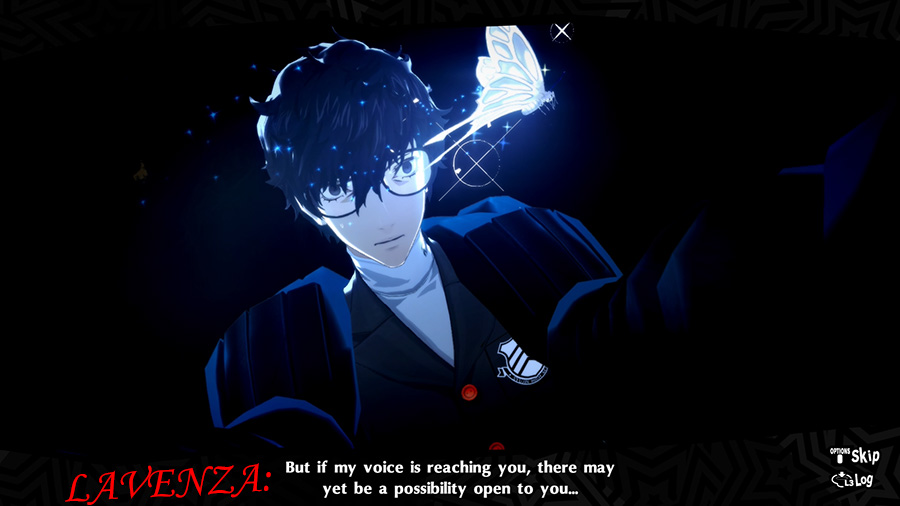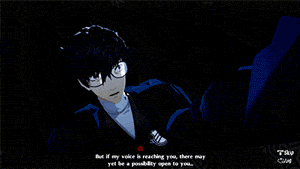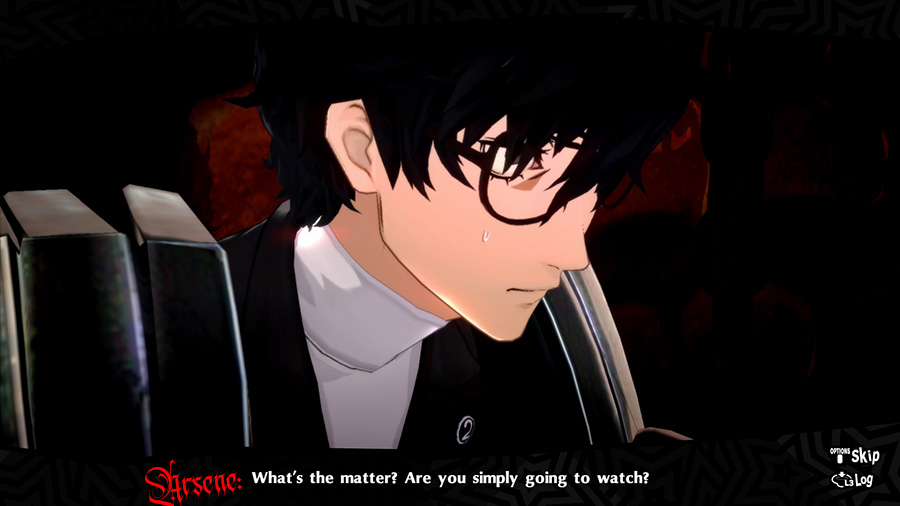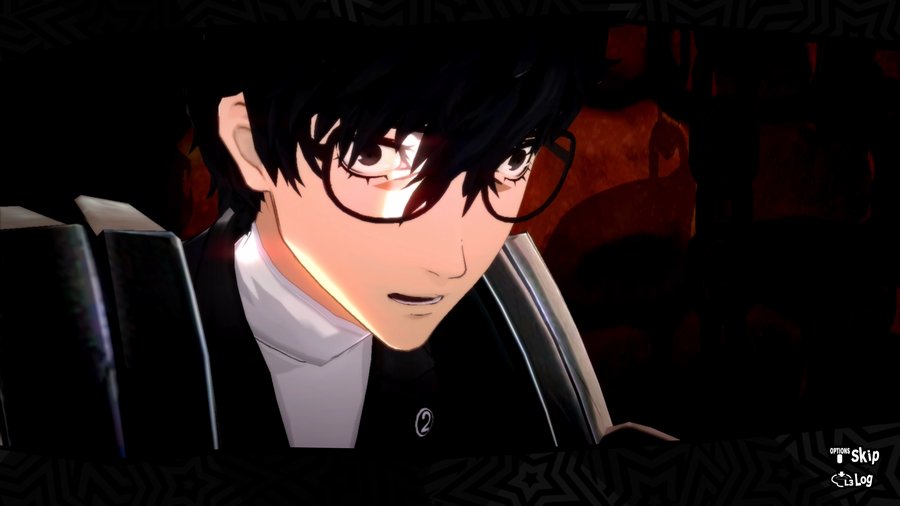 Maaku, upon hearing strange, deep, oddly familiar voices in his head, assumes he's probably just tripping balls right now, the only rational explanation for these circumstances. Ryuji's probably just fighting a raccoon or something, he'll be fine as soon as he gets a rabies shot. Or, this is Japan, so a… tanuki? Right?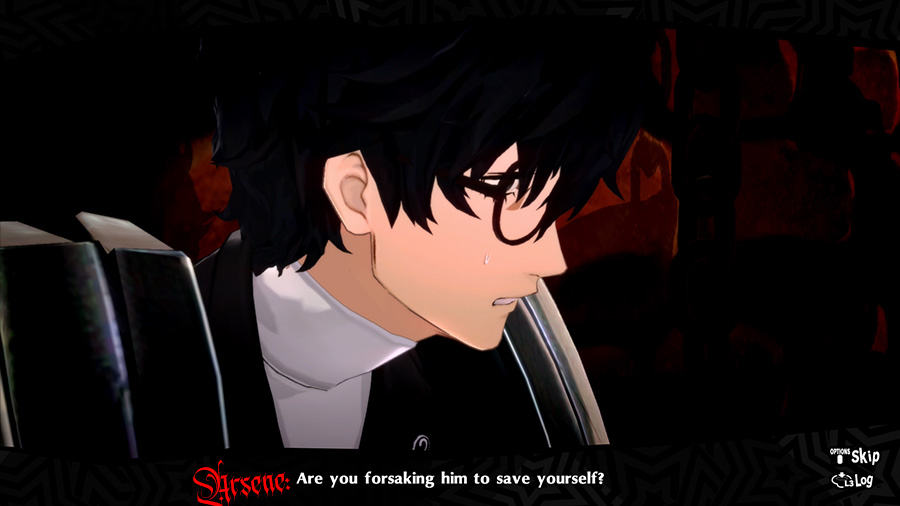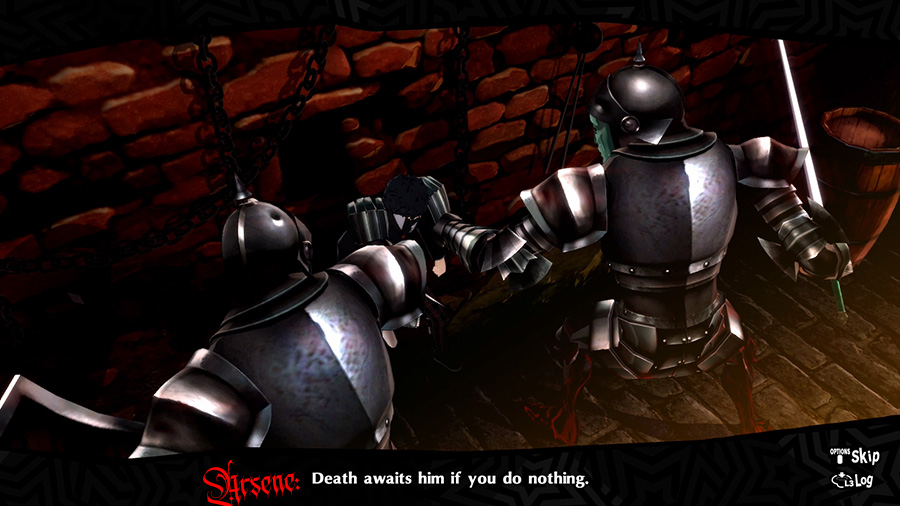 You're in a desert walking along in the sand when all of the sudden you look down, and you see a tortoise, crawling toward you. You reach down, you flip the tortoise over on its back. The tortoise lays on its back, its belly baking in the hot sun, beating its legs trying to turn itself over, but it can't, not without your help. But you're not helping. Why is that?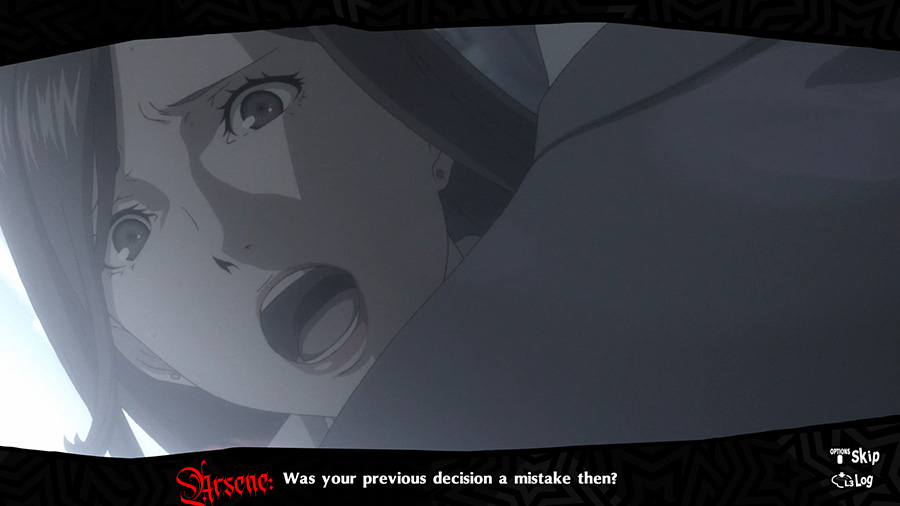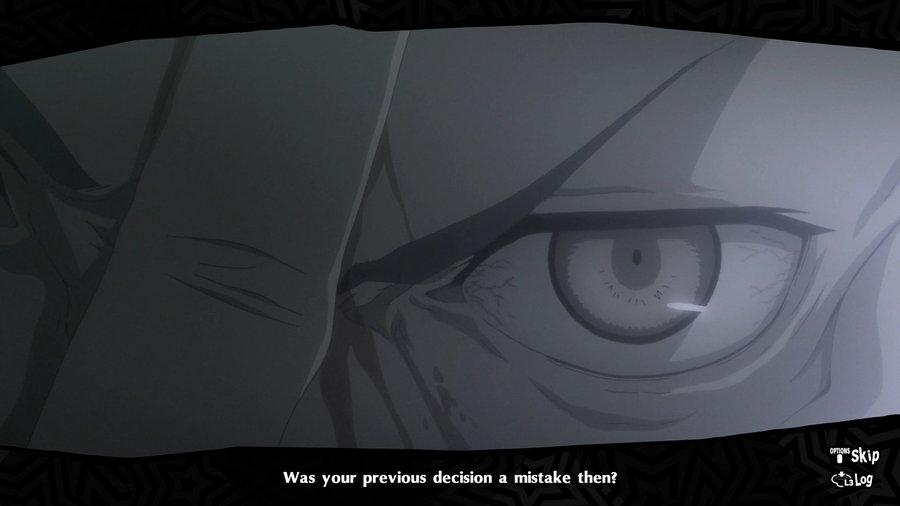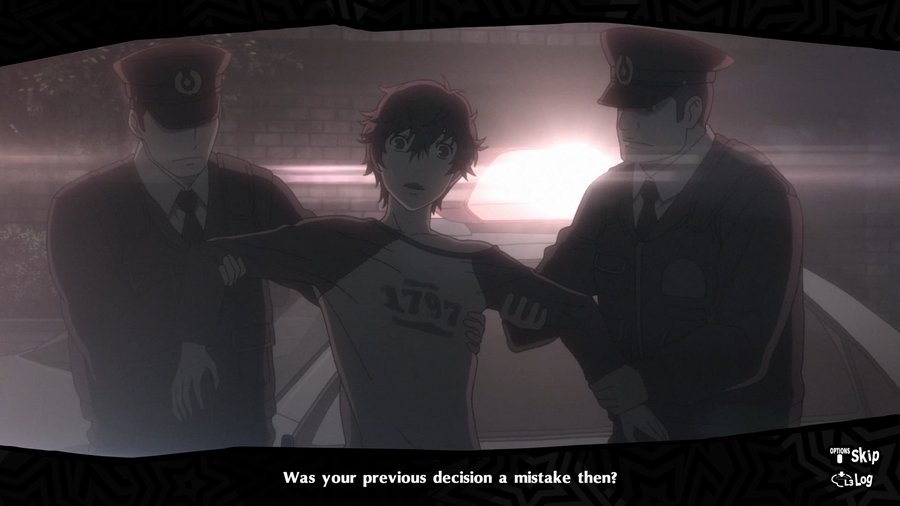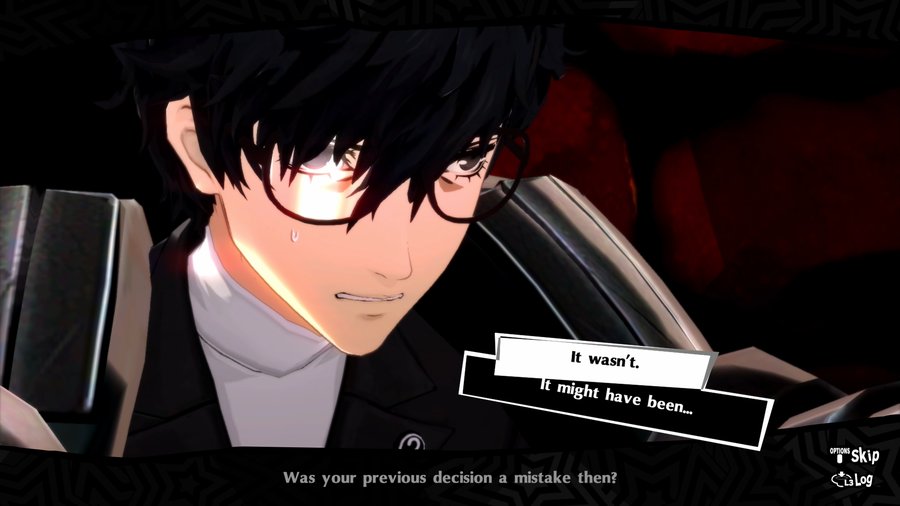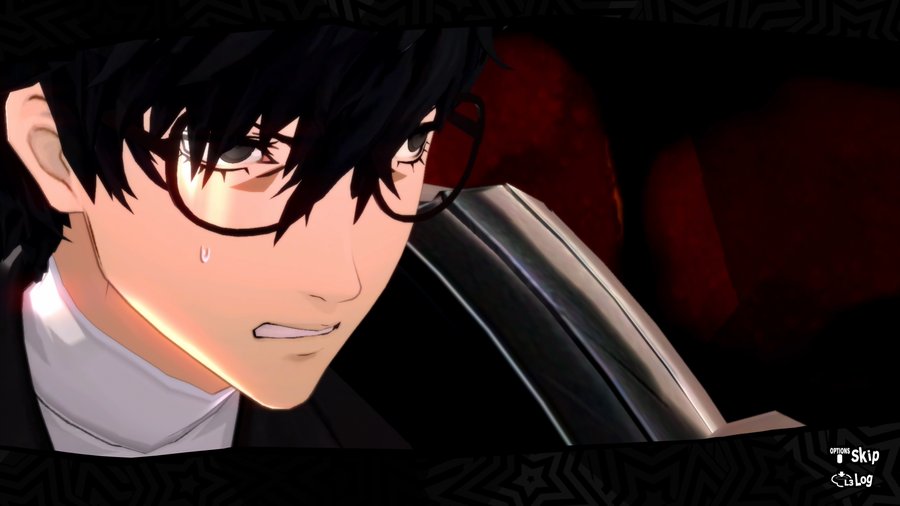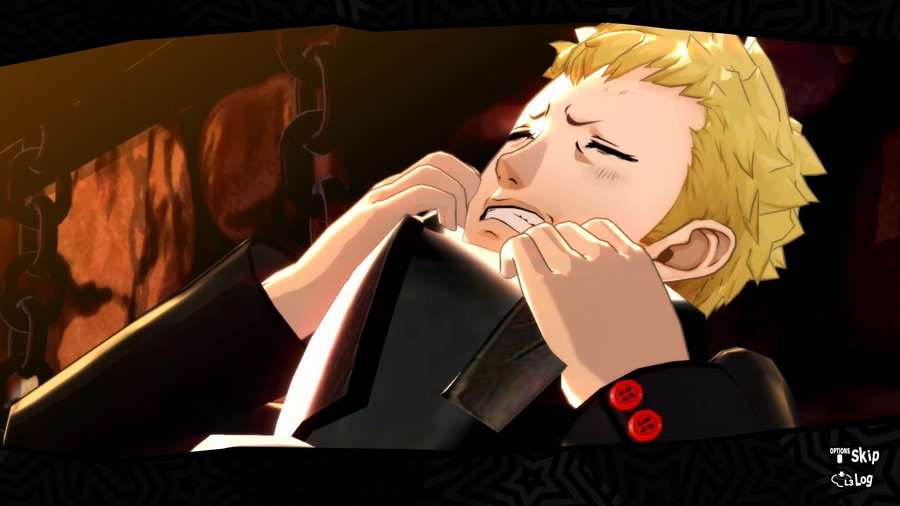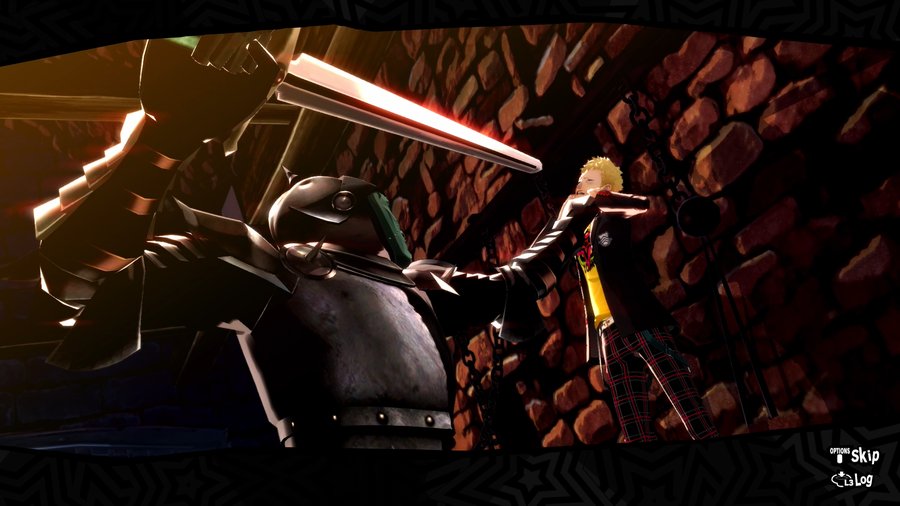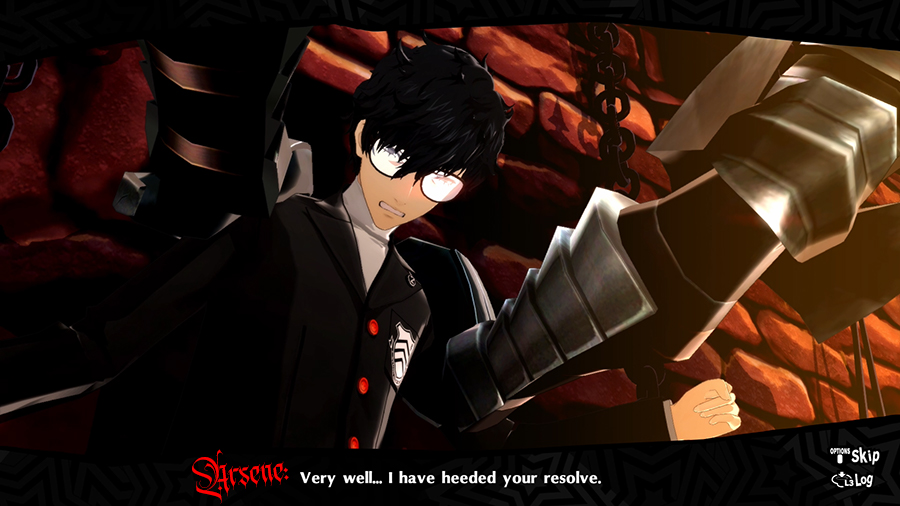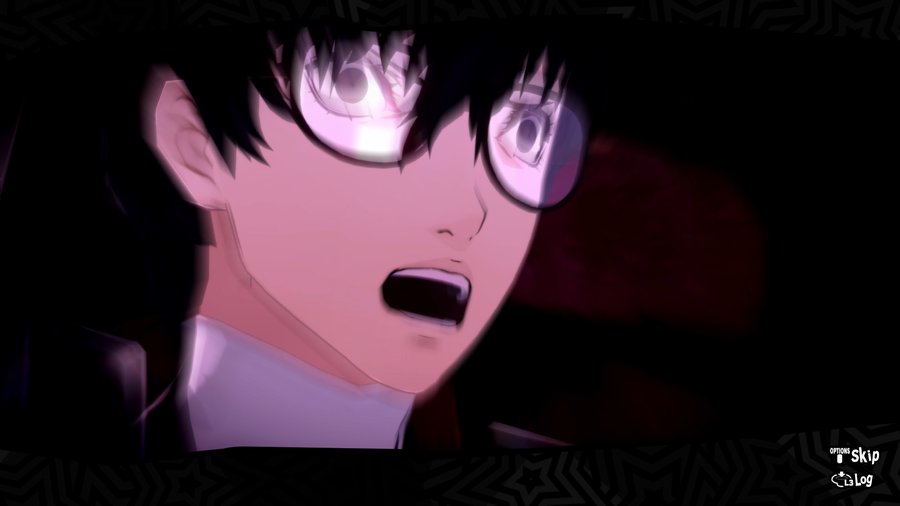 Vow to me.



VOW TO ME!!!!

Gotta get in those hot fresh 2005 memes.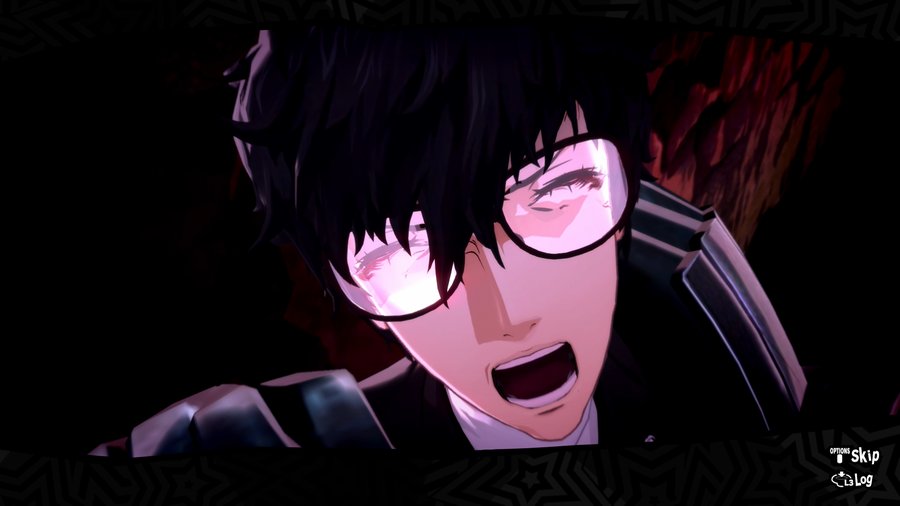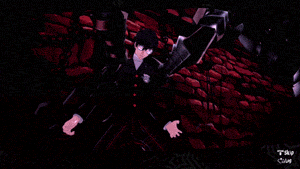 I am thou, thou art I… Thou who art willing to perform all sacrilegious acts for thine own justice!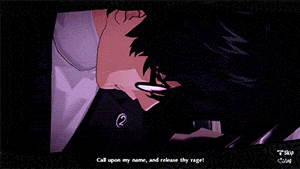 Call upon my name, and release thy rage!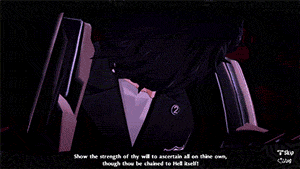 Show the strength of thy will to ascertain all on thine own, though thou be chained to Hell itself!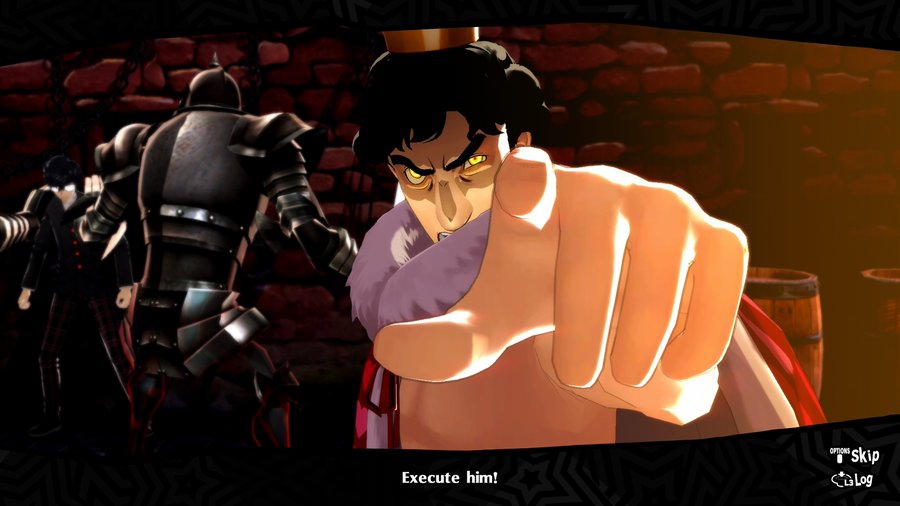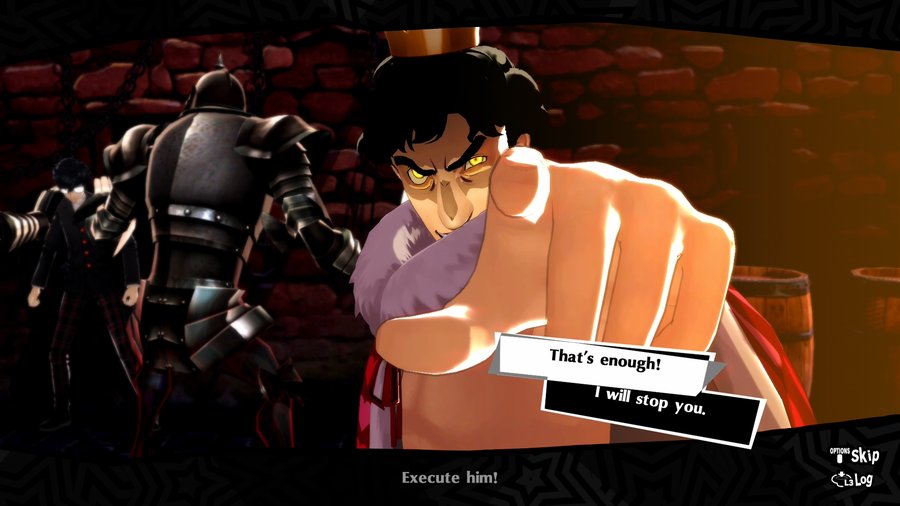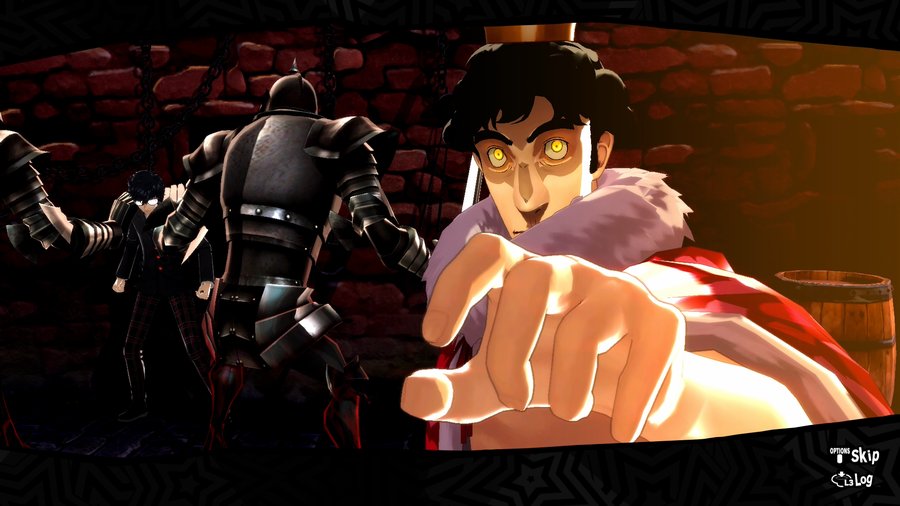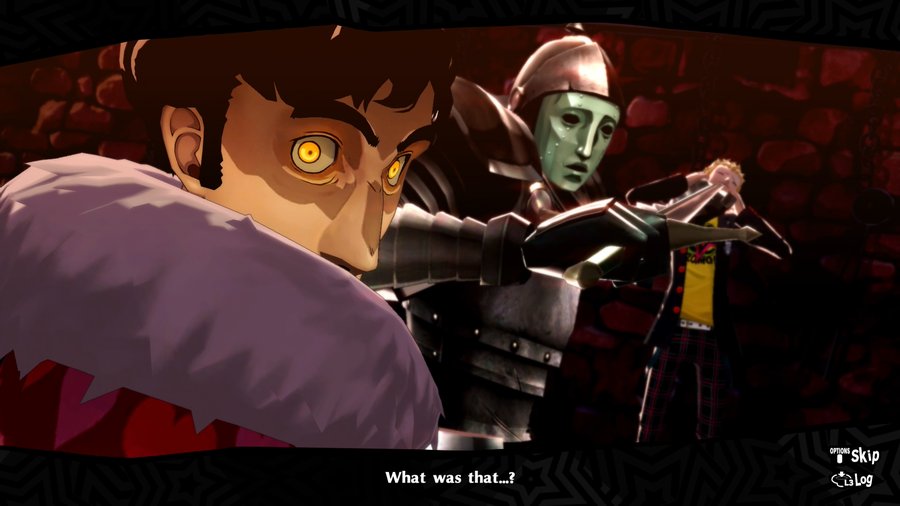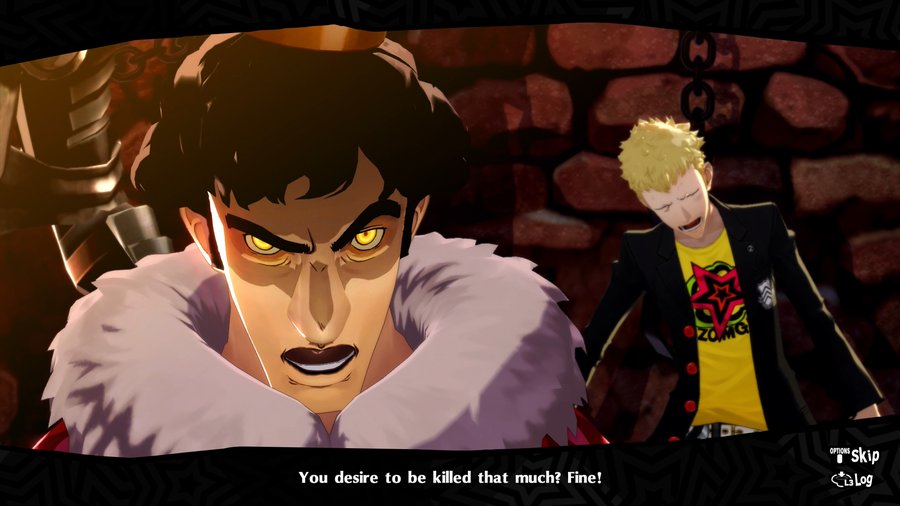 Woooooooooooooooooords!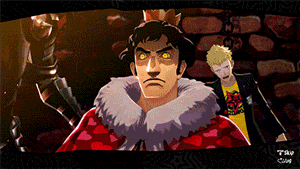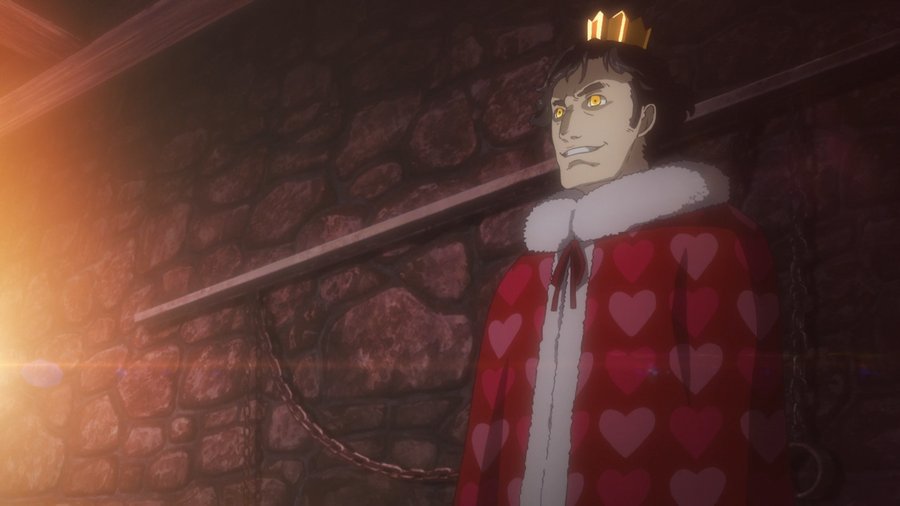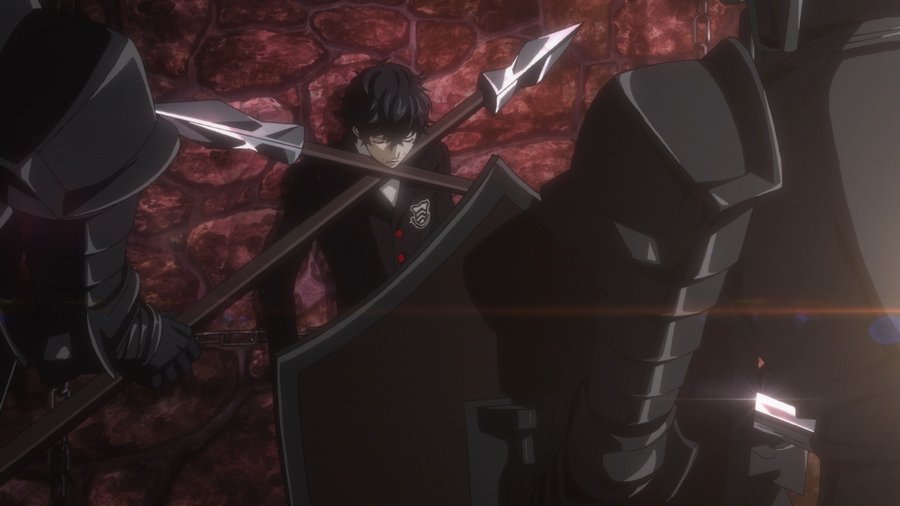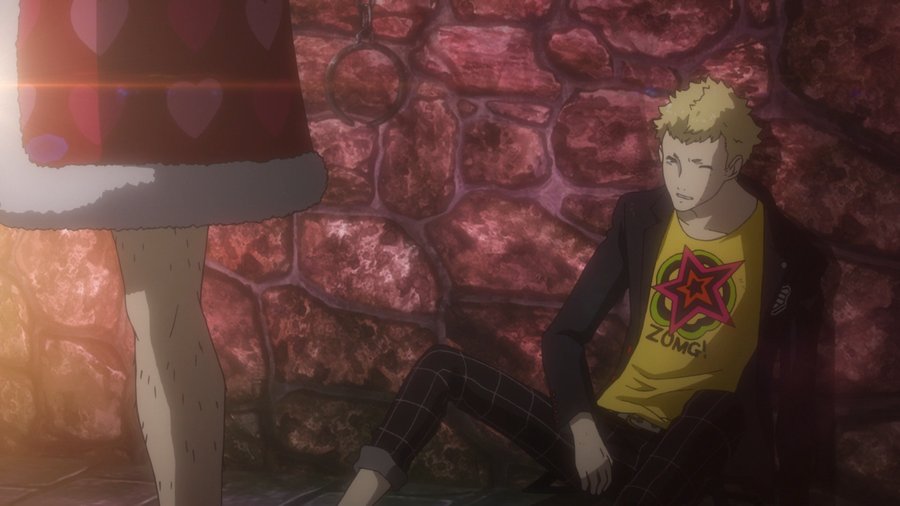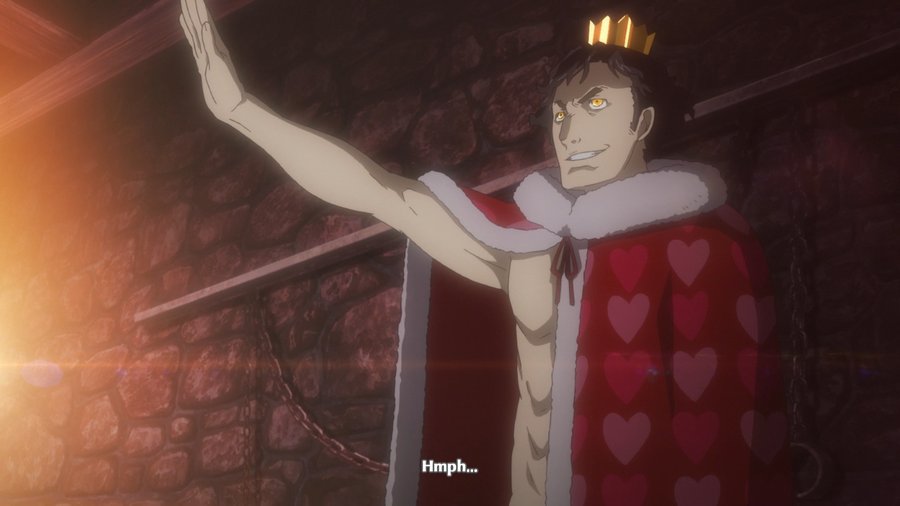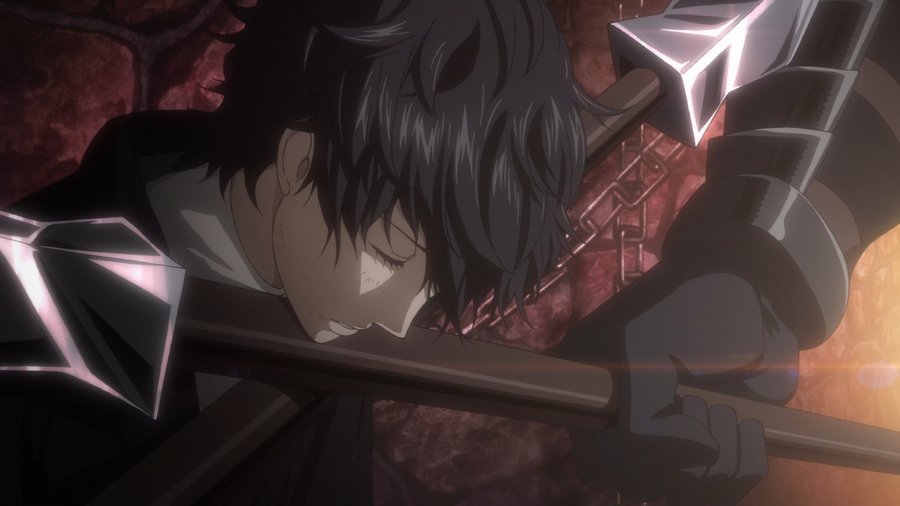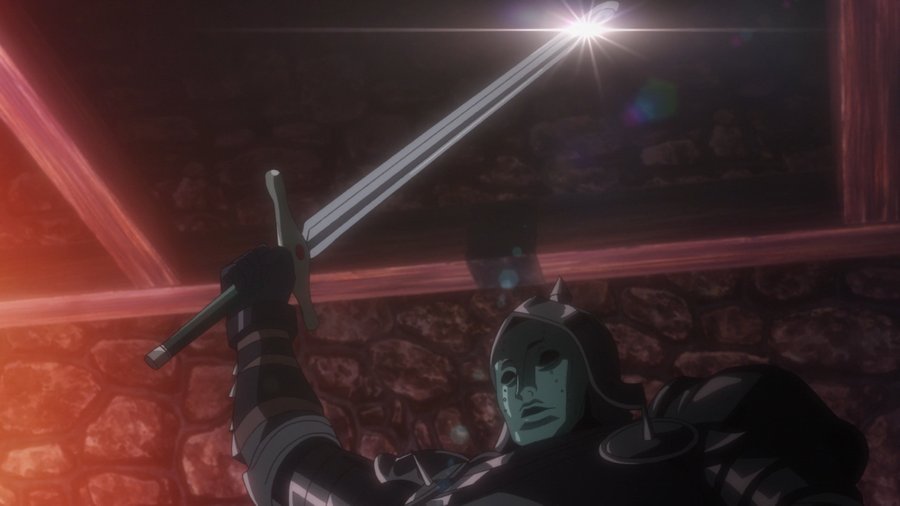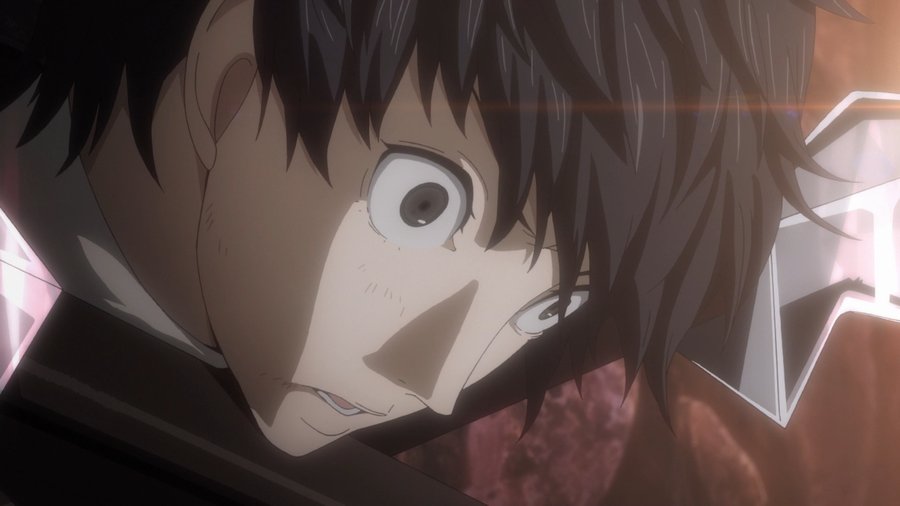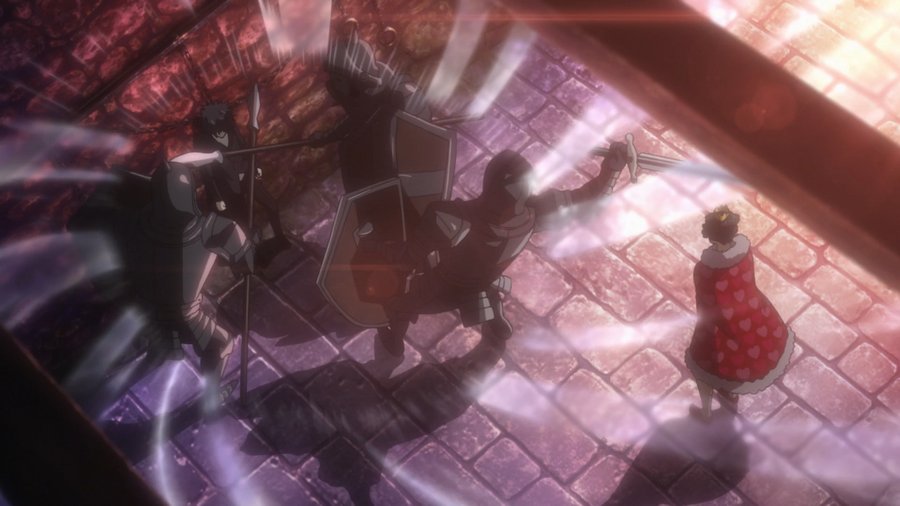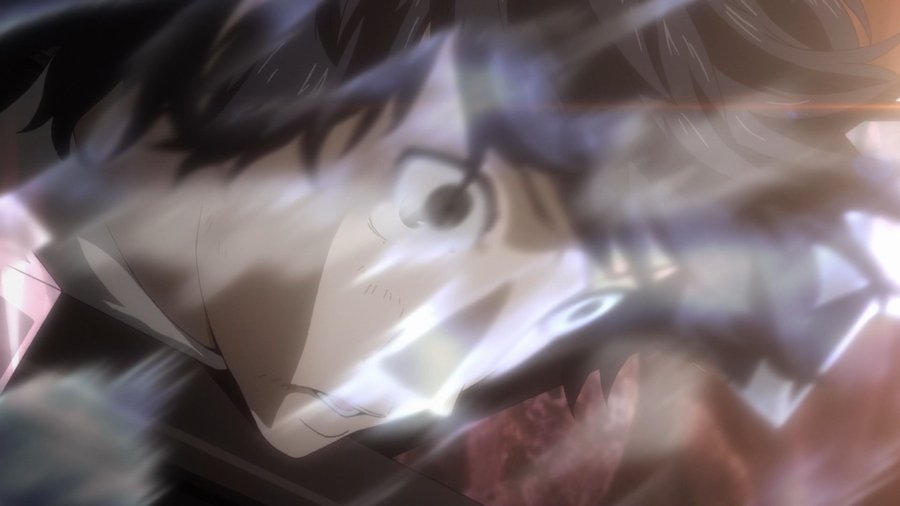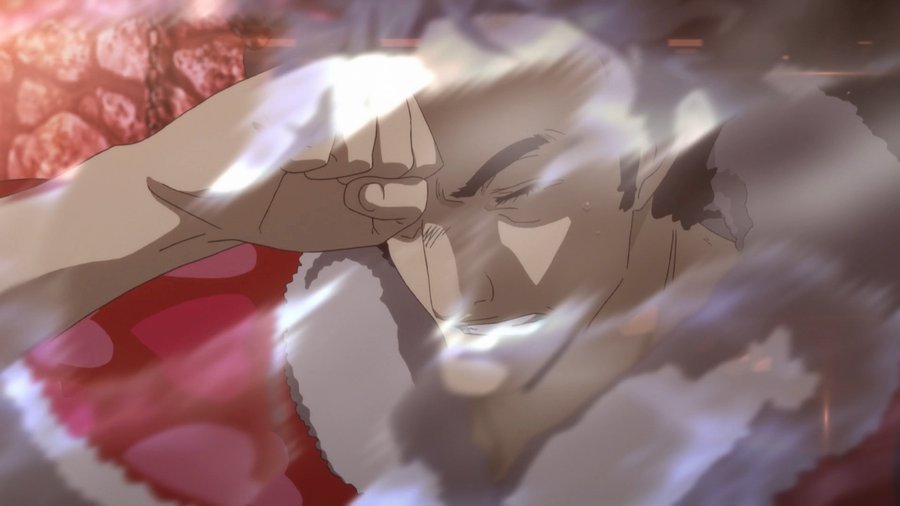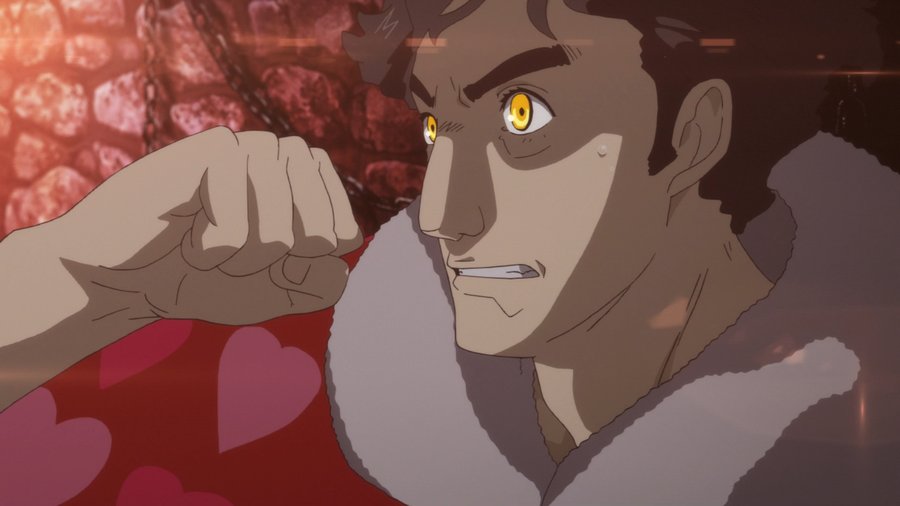 Music:
Awakening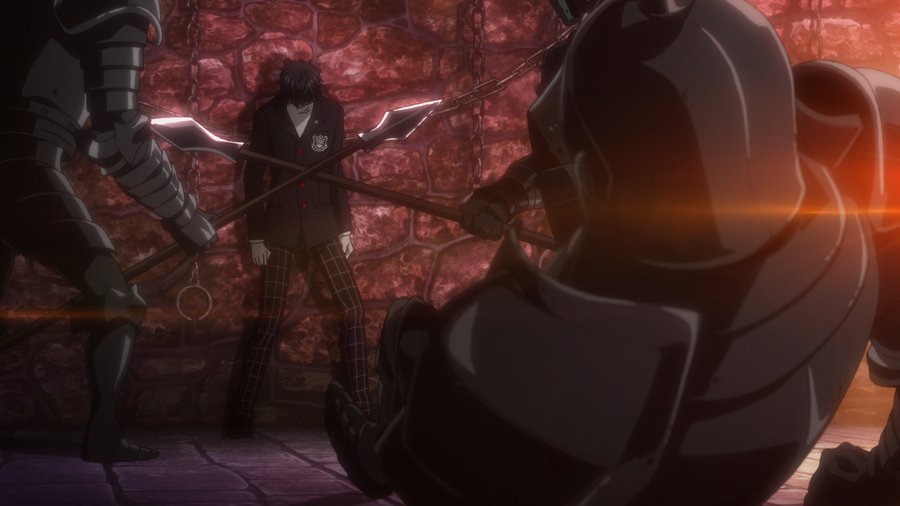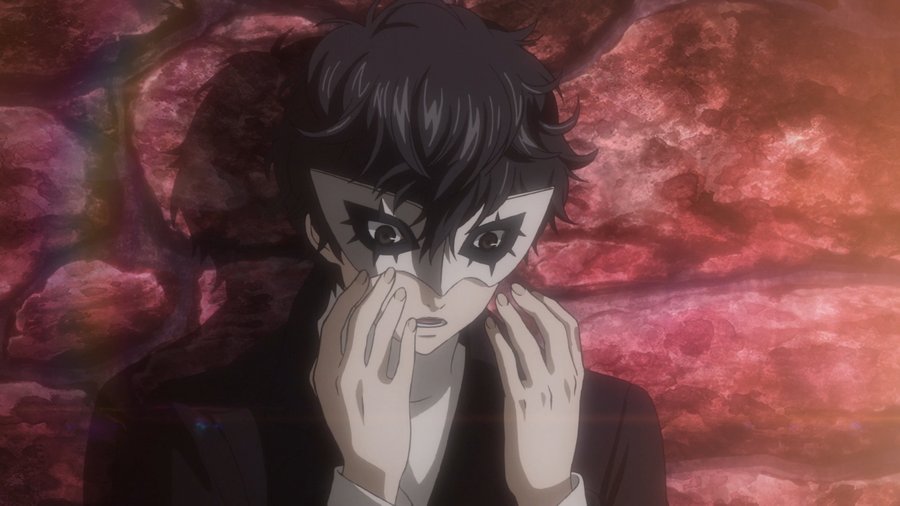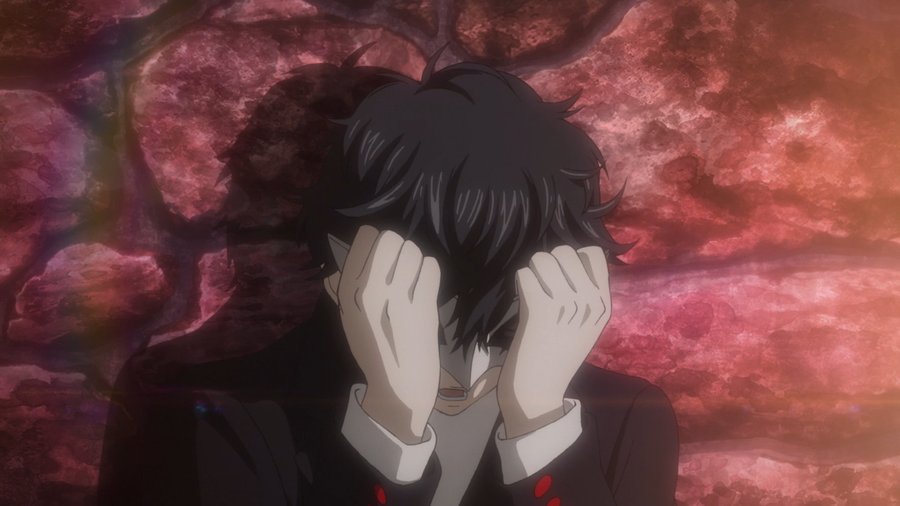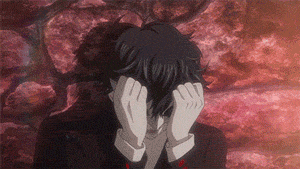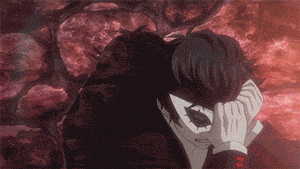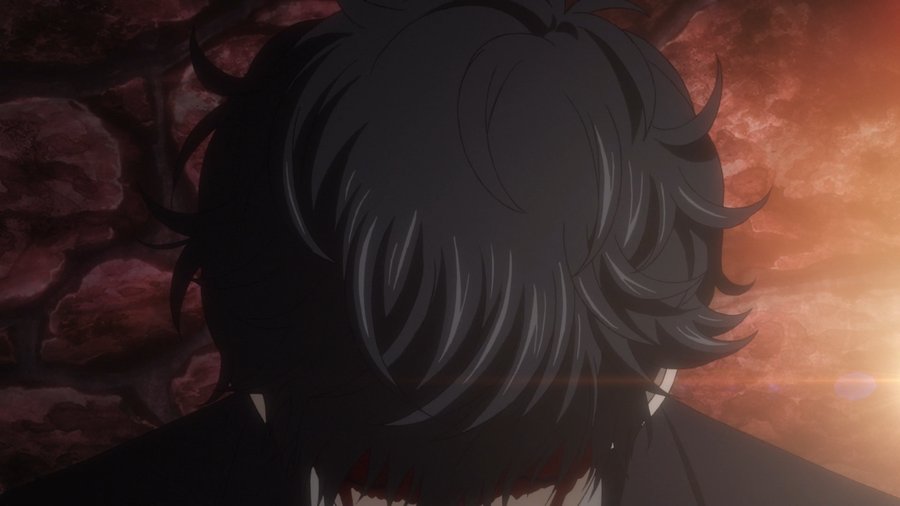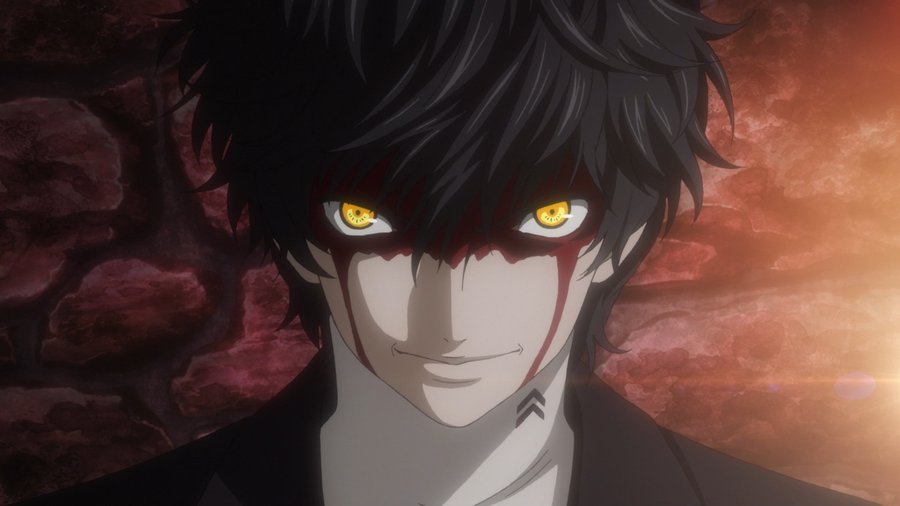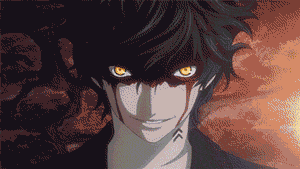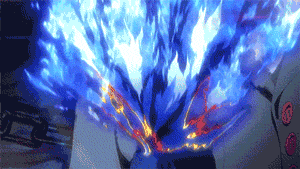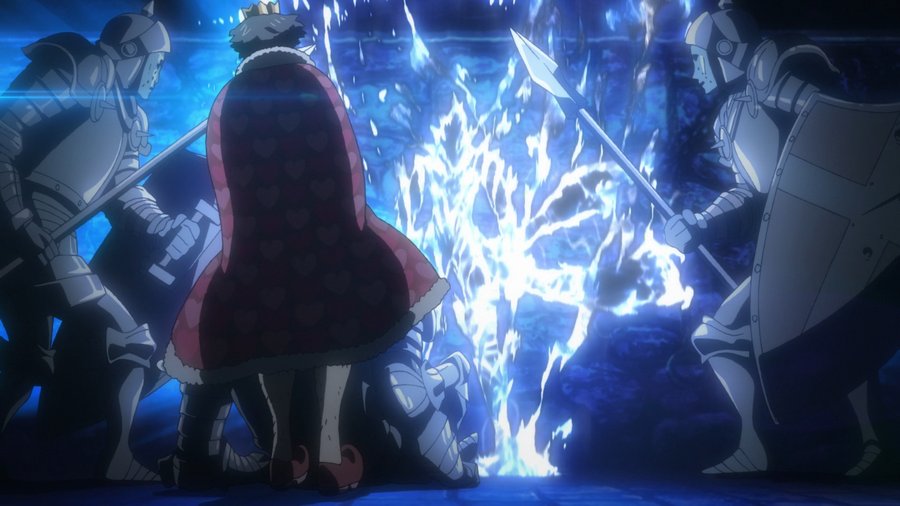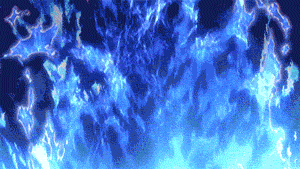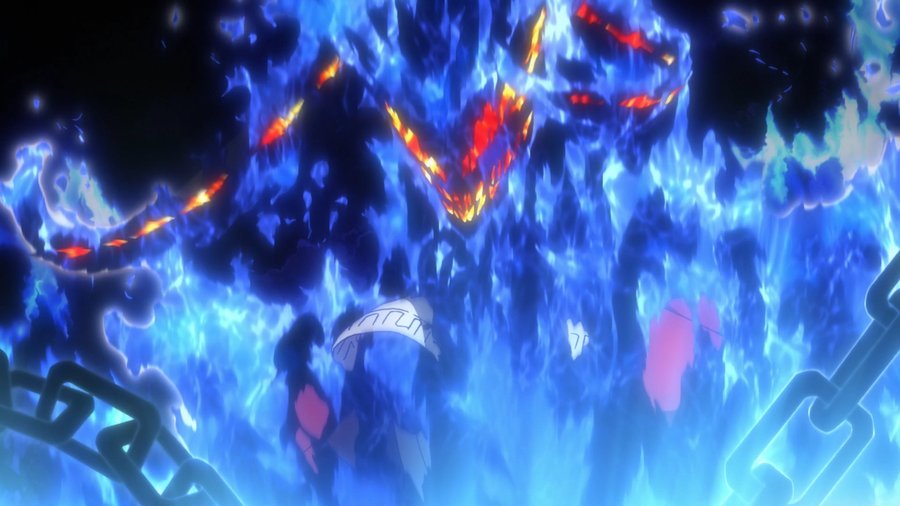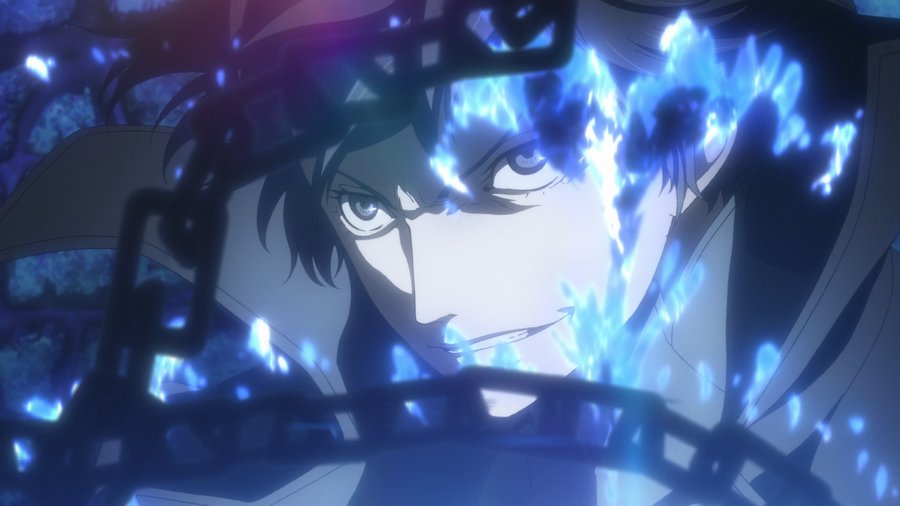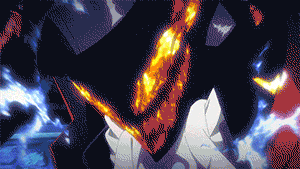 Look at my guy's big fucking hands!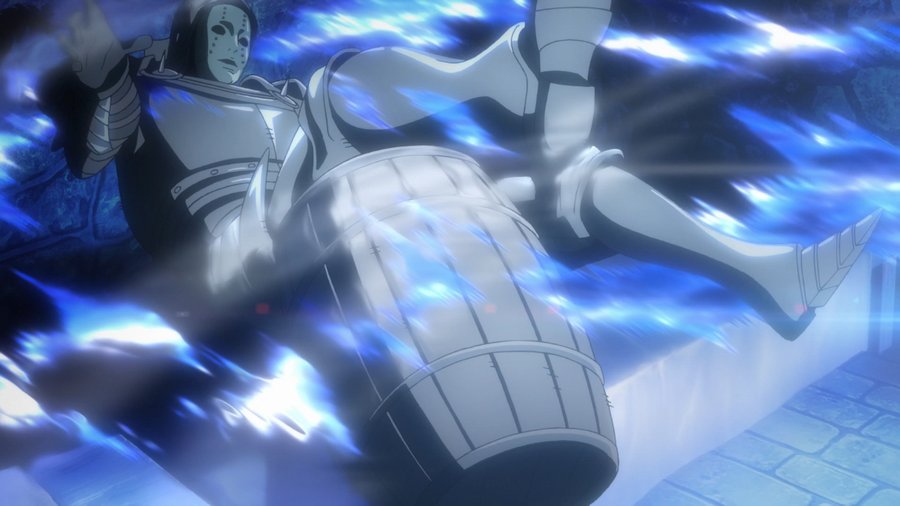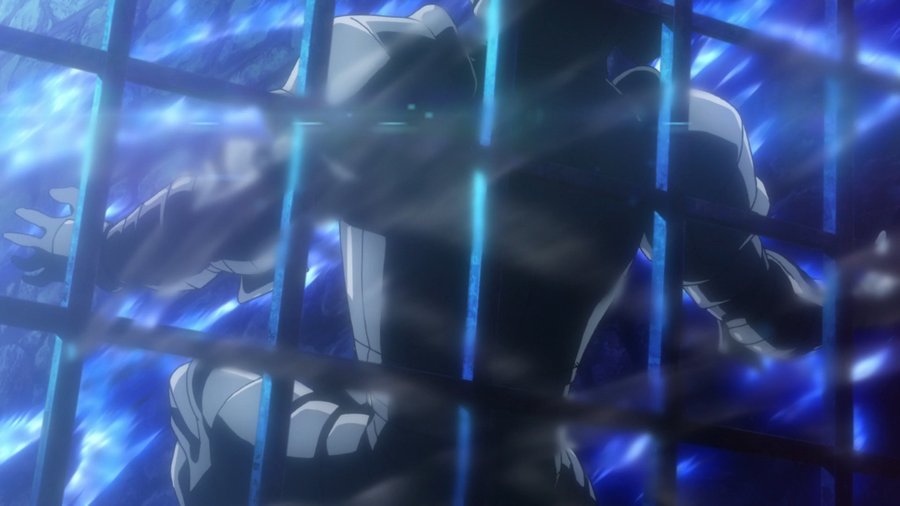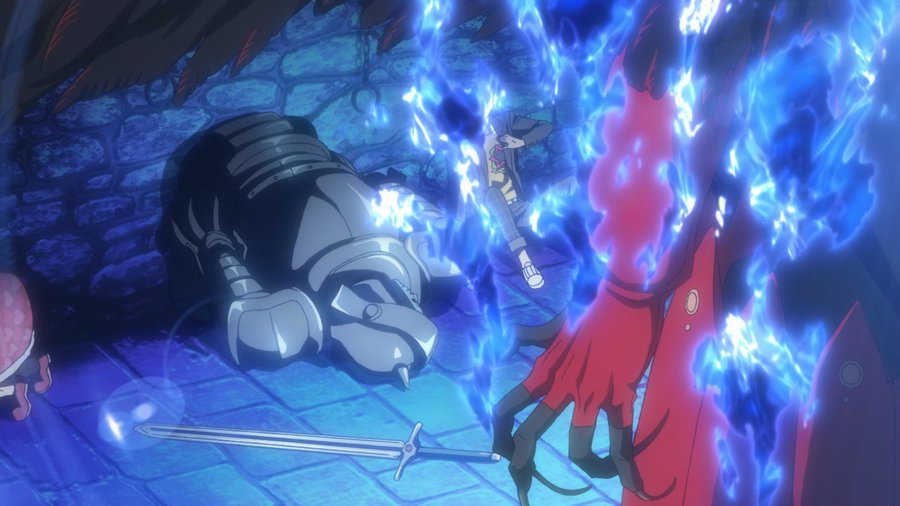 I see you trying to scoot away, pervert.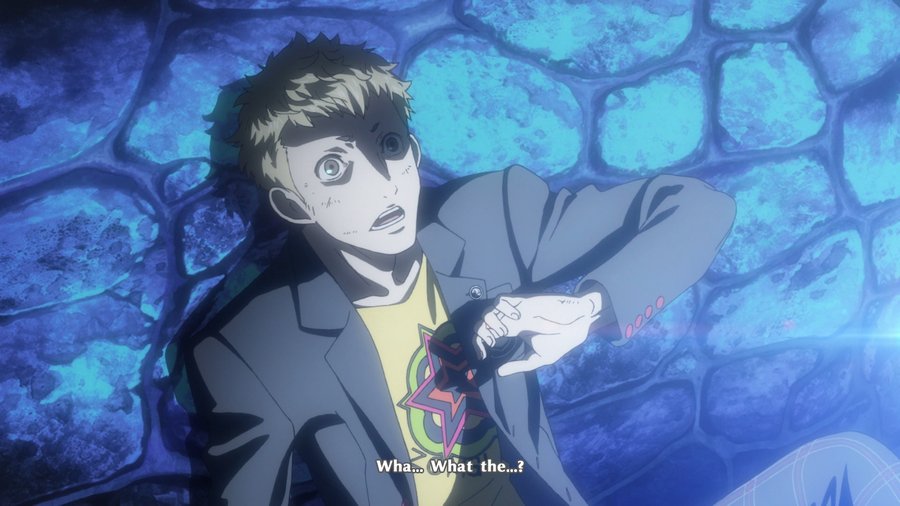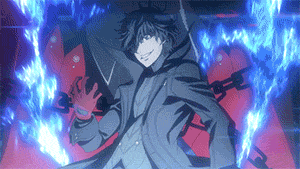 Dope.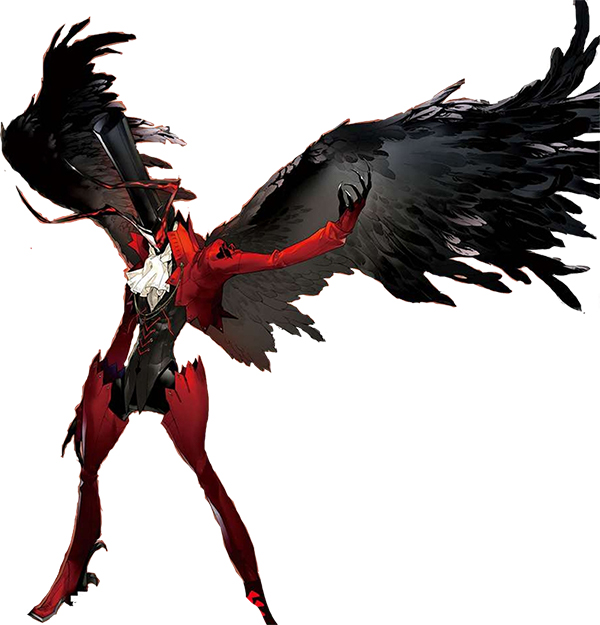 And so, we have re-acquired Arsène. Nice to see ya again, pal.